In this guide, we'll explain the section rows and how you can use them.
What is this?
It is important to note that Semplice uses a 12-column grid system. Your page is comprised of sections, and within each section are rows consisting of columns. When a module is placed on your page, it is automatically added as a column. Sections are the top hierarchy items, they have the same width as your browser window and slice a page horizontally into separate groups. Section rows, on the other hand, have the width of the grid, and can be used to provide additional spacing or create a visually pleasing grid based layouts. Essentially, column rows allow for greater flexibility and customization in the layout and design of a web page.
Here is a more visual explanation of the section rows: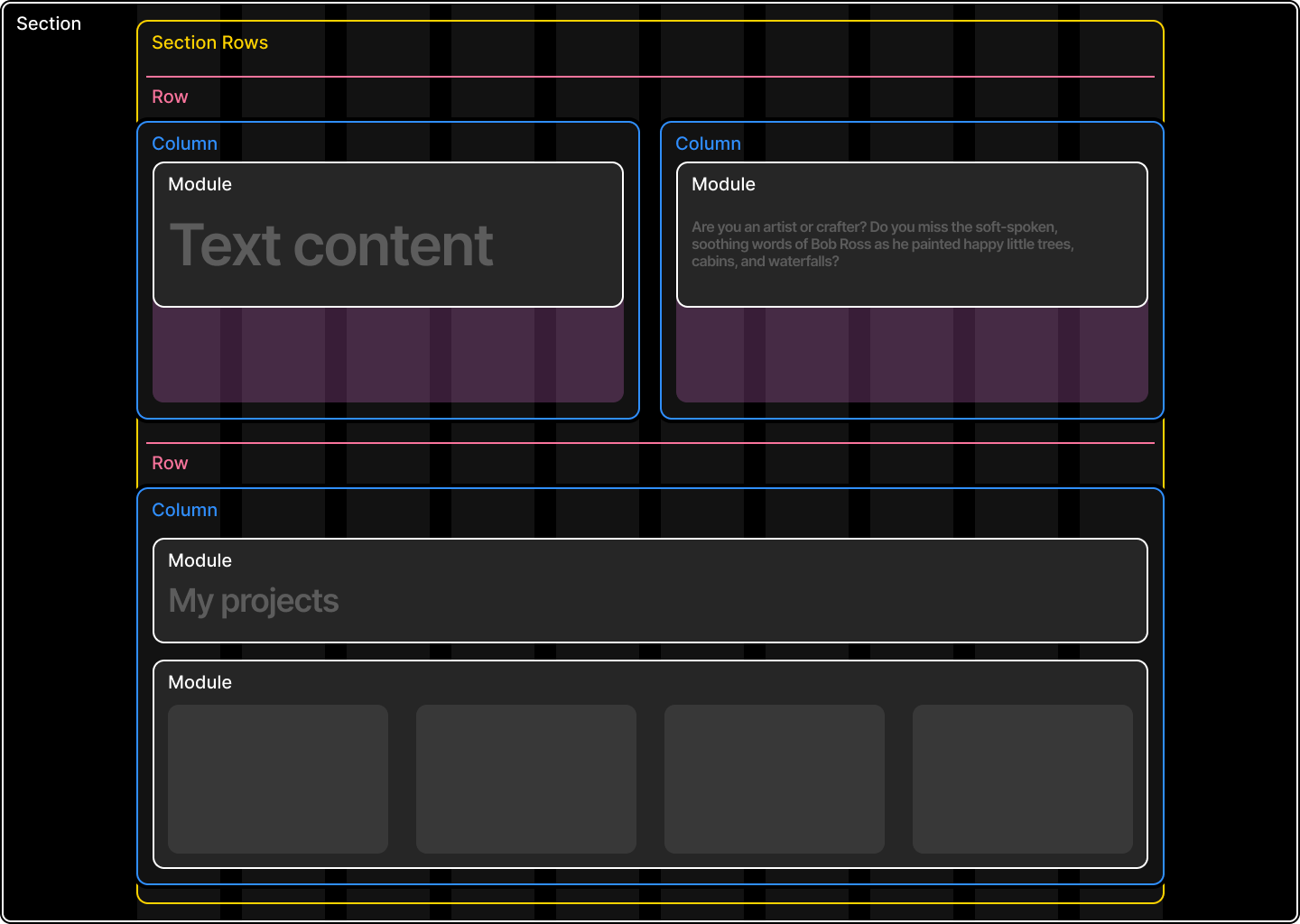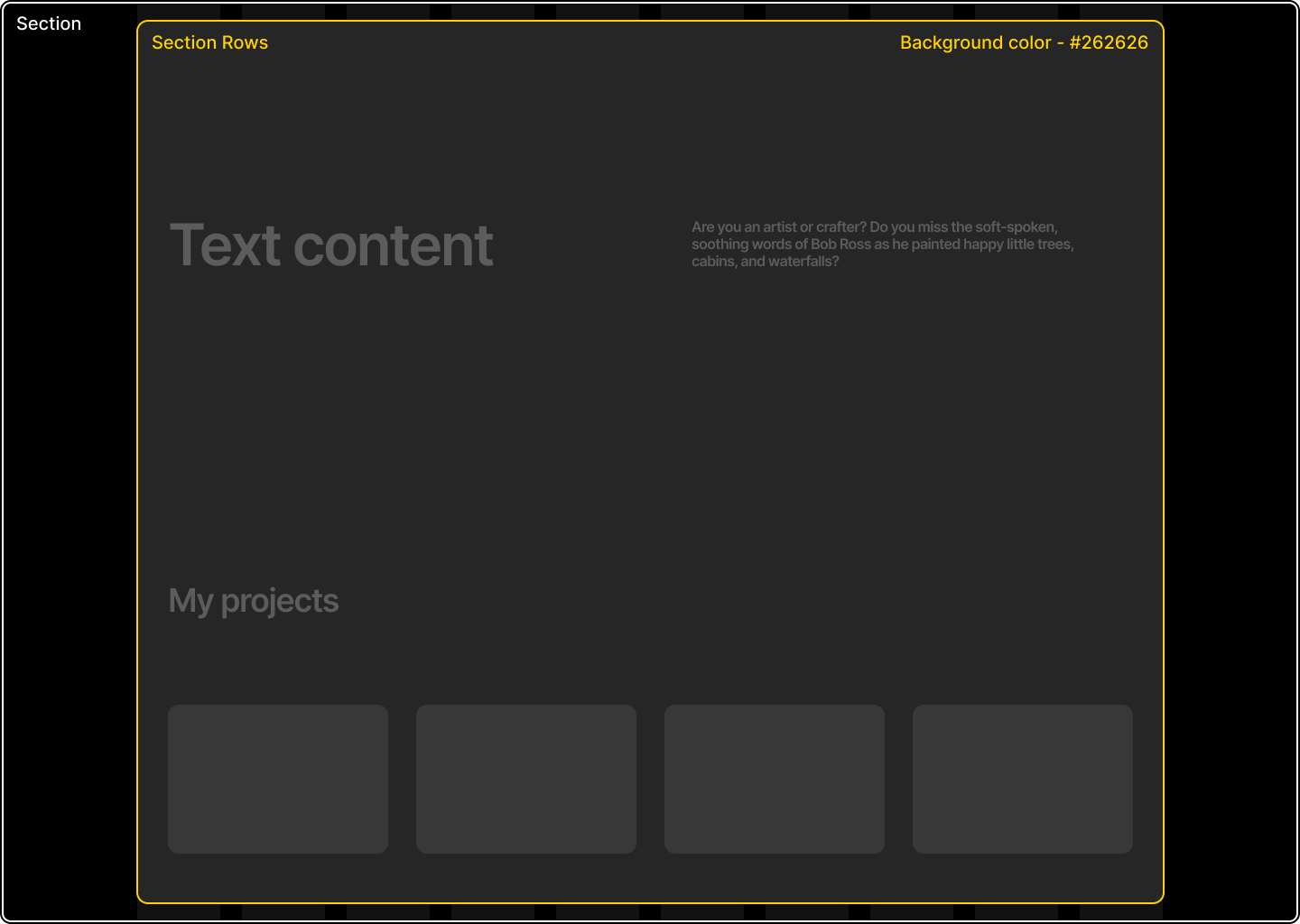 We hope this guide helped to explain you the usage and possibilities of the section rows! Thank you for reading!