The new right-click context menu feature from Semplice 6 is a game-changer. This intuitive feature makes it easy to quickly duplicate, delete, and edit elements on your website without the need to navigate through various menus and submenus.
Please note: The context menu is only available in Semplice 6. If you're on an older version of Semplice, you can upgrade here.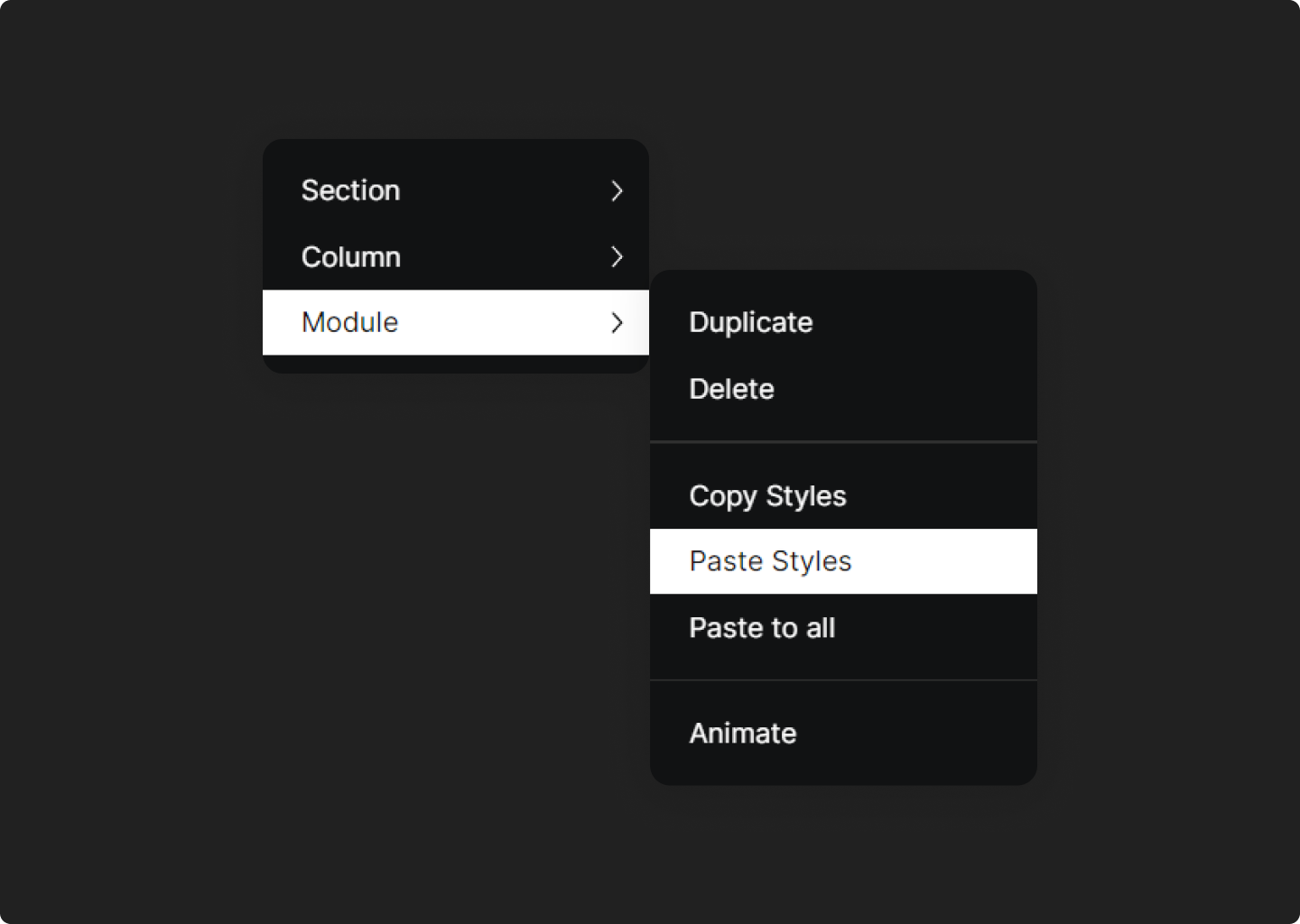 Duplicating shortcut
The context menu allows you to easily duplicate an element by simply right-clicking on it and selecting "Duplicate." This is incredibly helpful when creating multiple versions of the same element, such as a button or a text block.
Deleting shortcut
Similarly, deleting an element is as simple as right-clicking and selecting "Delete." This feature streamlines the process of removing unwanted elements from your website, saving you time and effort.
Copy & pasting elements
Another powerful feature of the context menu is the ability to copy and paste styles of elements. This is especially useful when you want to replicate the style of one element across multiple sections of your website. You can easily copy the style of an element and paste it onto other elements with just a few clicks.
Contextual animation options
Finally, the context menu also provides quick access to the animation menu, allowing you to add engaging animations to your website elements with ease.
We hope that this new addition to Semplice will make your workflow faster and leave more time for creativity! More to come in future updates.