You have full control to customize your footer in Semplice and can even create differently styled footers for different pages. To find your footer settings, navigate to Customize > Footer in Semplice.
Adding a footer
1. Click 'Add New Footer.'

2. Give your footer a memorable title and click the 'Add' button.

3. You can now use the Content Editor to build and style your footer.
4. Once the footer is ready, click 'Publish' at the top right of the content editor or hit ⌘ + P to publish your footer.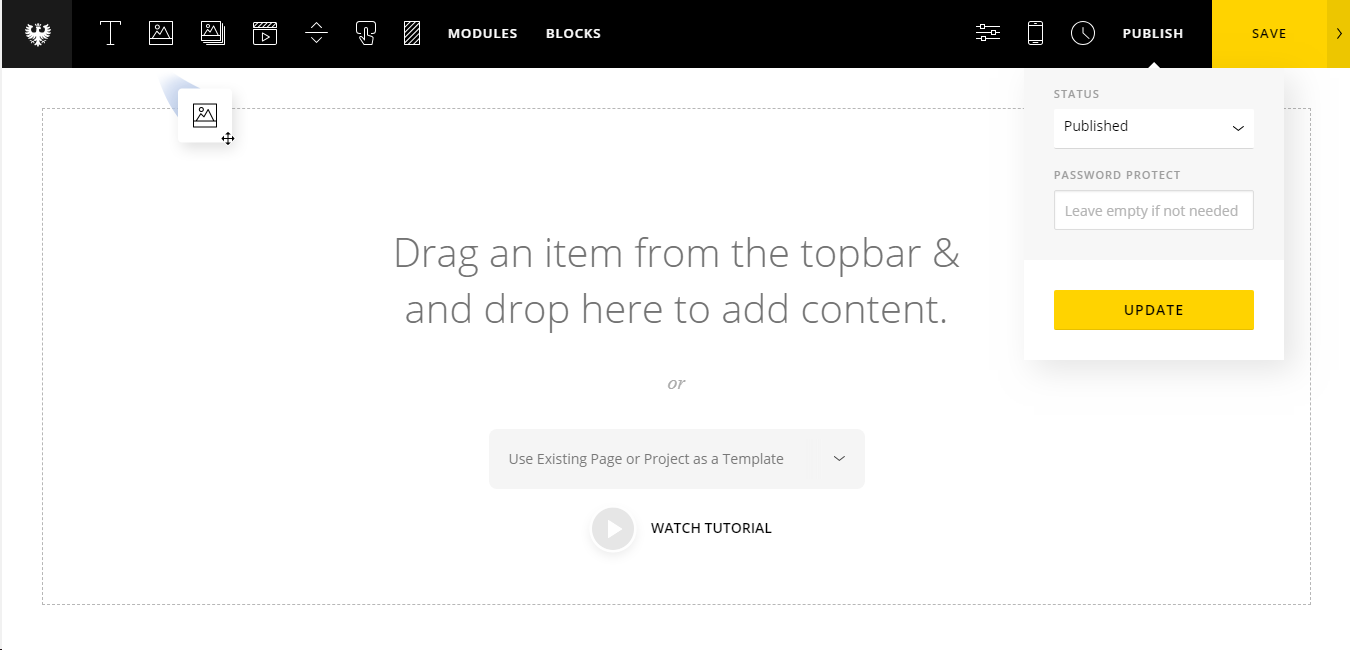 Once published, the footer is ready to use on your site.
Edit an existing footer
To edit an existing footer, click anywhere on the footer from Customize > Footer: 

Edit as needed from the Content Editor, then be sure to Publish your changes.
Setting your global footer
To set the default footer for all pages of your site, go to Customize > Advanced in Semplice and find the Global Footer option:
Your Global Footer will then be used on all pages and projects unless you assign a unique footer from the Page/Project settings.
Assigning a unique footer to a page or project
Click the 'Settings' icon on either the page or project you want to change the footer on. Then you can choose which footer the page or project uses: