We do not provide support for hacks, so use them at your own risk. If you're not comfortable with coding, we recommend against using this workaround.
By default, there is not a way to customize or style the 404 page of Semplice without modifying theme files. However, you can use a simple plugin to make any page in Semplice serve as your 404 page.
Once you've created and published the page in Semplice, follow these steps to set the page as a 404 page for your site.
Step 1: Download & install the '404page' plugin
Download the '404page' WordPress plugin here or go to Plugins > Add New in Wordpress and search for it. Install and activate the plugin.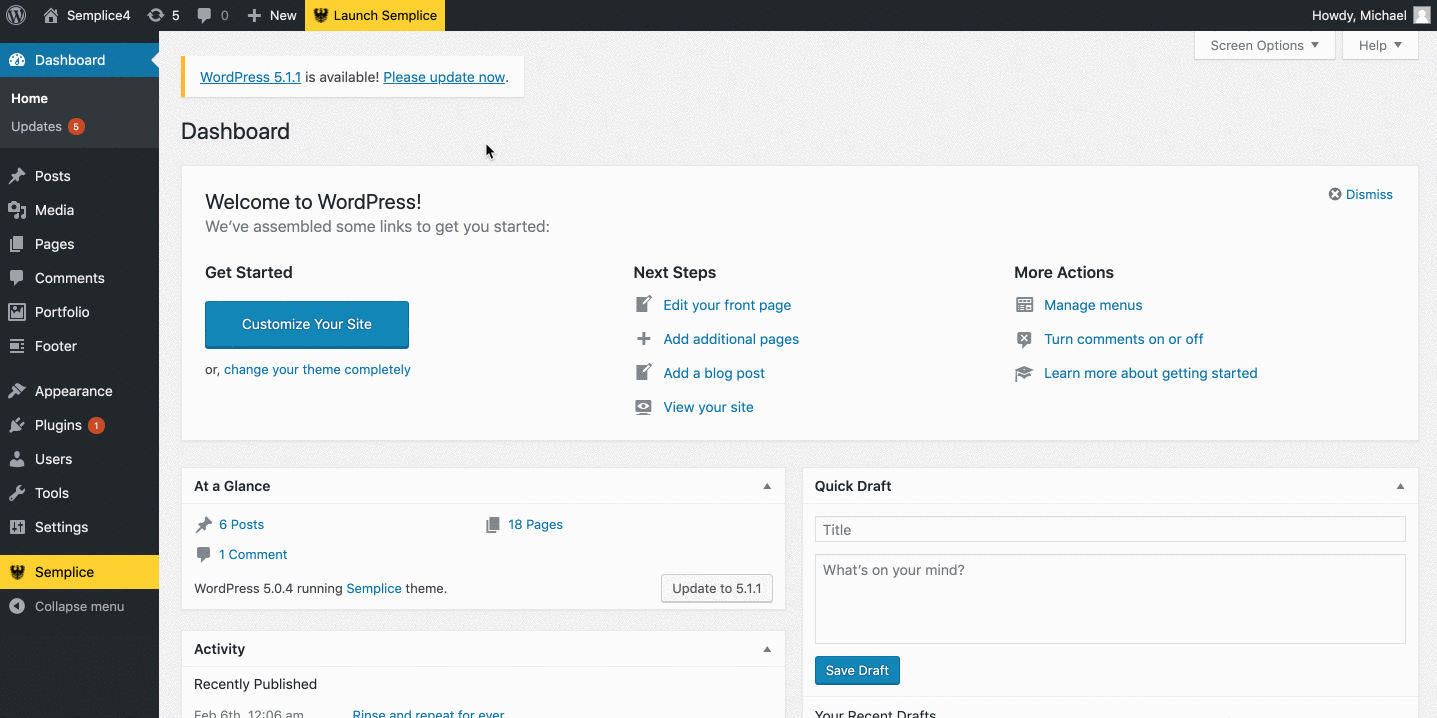 Step 2: Set the 404 page
In WordPress, navigate to Appearance > 404 Error Page. Under 'Page to be displayed as 404 page', set the 404 page you created in Semplice. Make sure 'Activate Compatibility Mode' is enabled in the options.
Note: If you do not see your page in the list, make sure it is published and not set to draft.
That's it! Now, anytime someone lands on a broken link or incorrect URL for your site, your custom 404 page will be displayed.
Troubleshooting
My 404 page is not being set
Make sure that in the 404 plugin options you have "Activate Compatibility Mode" checked in the options.
My homepage is no longer set
We do not recommend setting your homepage as the 404 page, otherwise this may "unset" your homepage. Instead, use a new page as your 404 page.