When adding videos to your site, you have two options: Upload the video straight into Semplice (ie. self-hosted video) or embed a video from somewhere like YouTube or Vimeo using the oEmbed module. 
While self-hosted videos allow options like auto-play, embedded videos will typically load faster than self-hosted videos. Follow this guide to add an embedded video to your site.
Step 1: Adding the oEmbed module
Within your page or project, click Modules at the top of the content editor. Now drag and drop the "oEmbed" module to the right section on your page.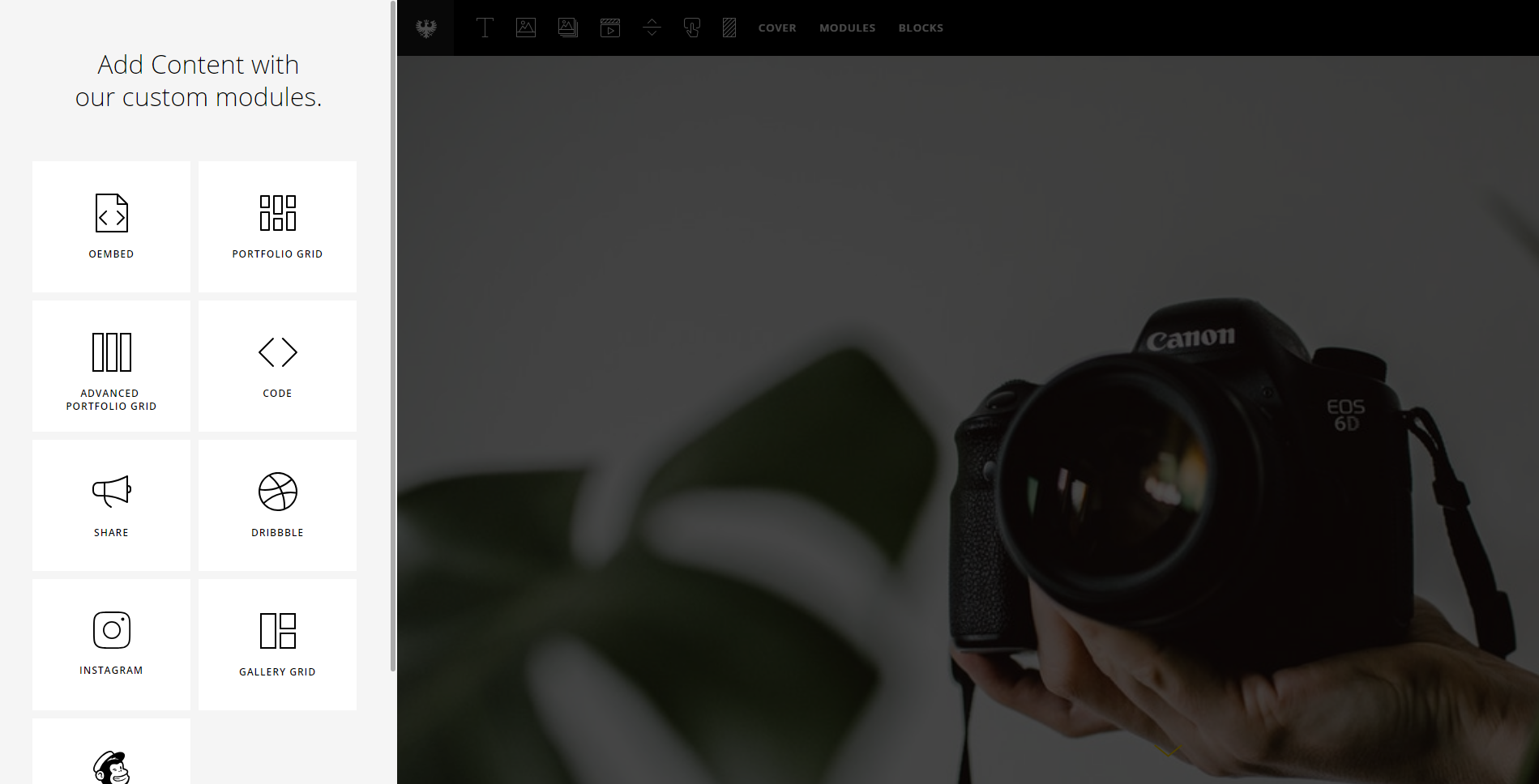 Step 2: Paste your video link
Under "oEmbed link" in the editor pop-up, paste your video URL. Make sure the video is set to public in your YouTube or Vimeo account (not private or password protected), so it will show up on your page.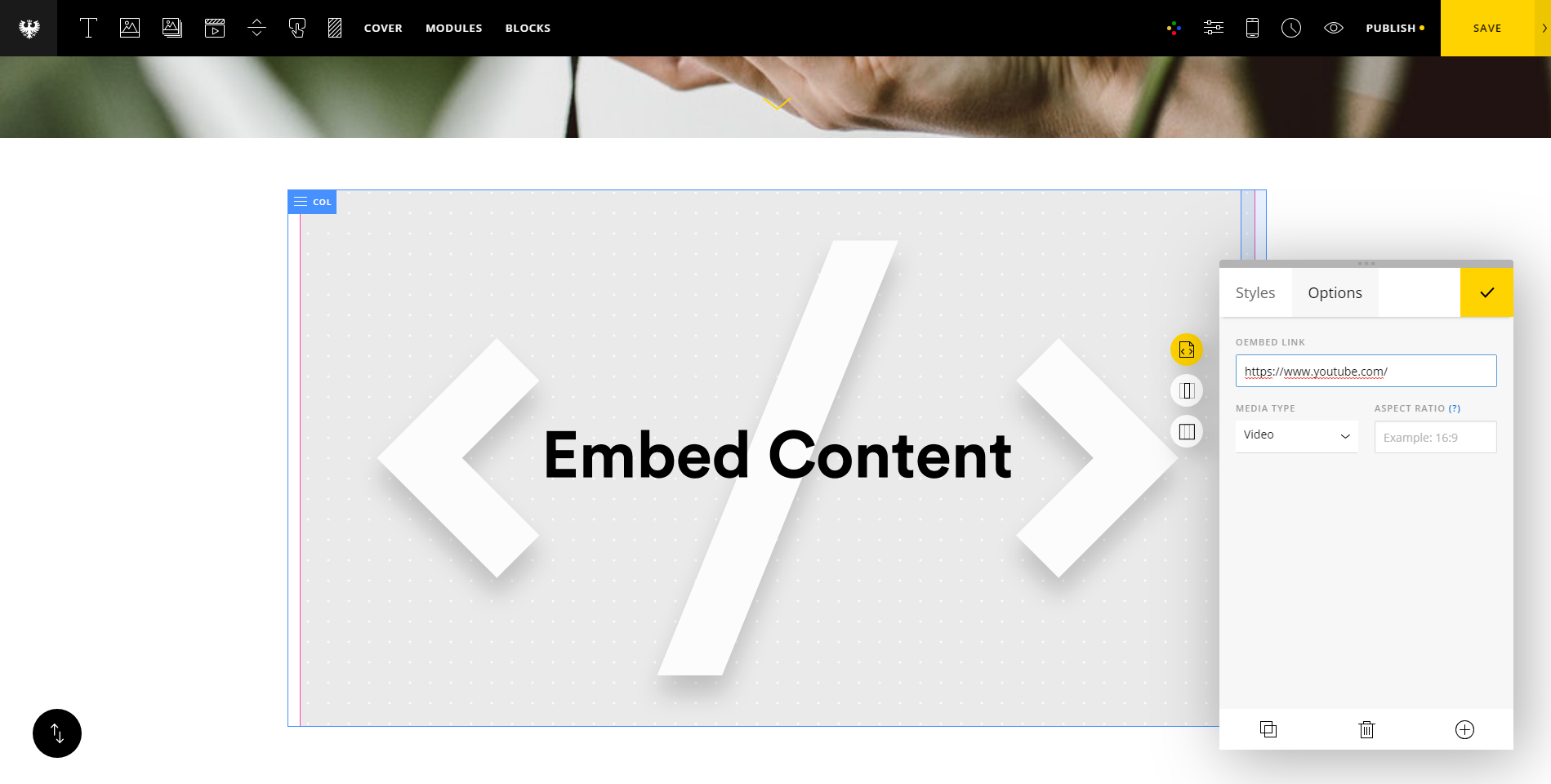 You can adjust the aspect ratio of your oEmbed video using the "Aspect Ratio" settings.
Troubleshooting
1. Video won't show up on site
Make sure your videos are set to PUBLIC in YouTube, Vimeo or wherever they are uploaded. Private videos will not appear on your page.
2. Video is cut on one of the sides or black background is shown
Make sure that you have the correct aspect ratio set in your oEmbed video options.