In Semplice, a Cover is a header section at the top of your project or page. 
It always occupies 100% of the screen height, and allows for additional customizations such as a parallax effect or background zoom. You can add your covers to a Cover Slider, which pulls in all cover images and slides through them on your page. 
By default, the Cover section also features a scroll-down arrow the user can use to quickly view the content below the Cover section.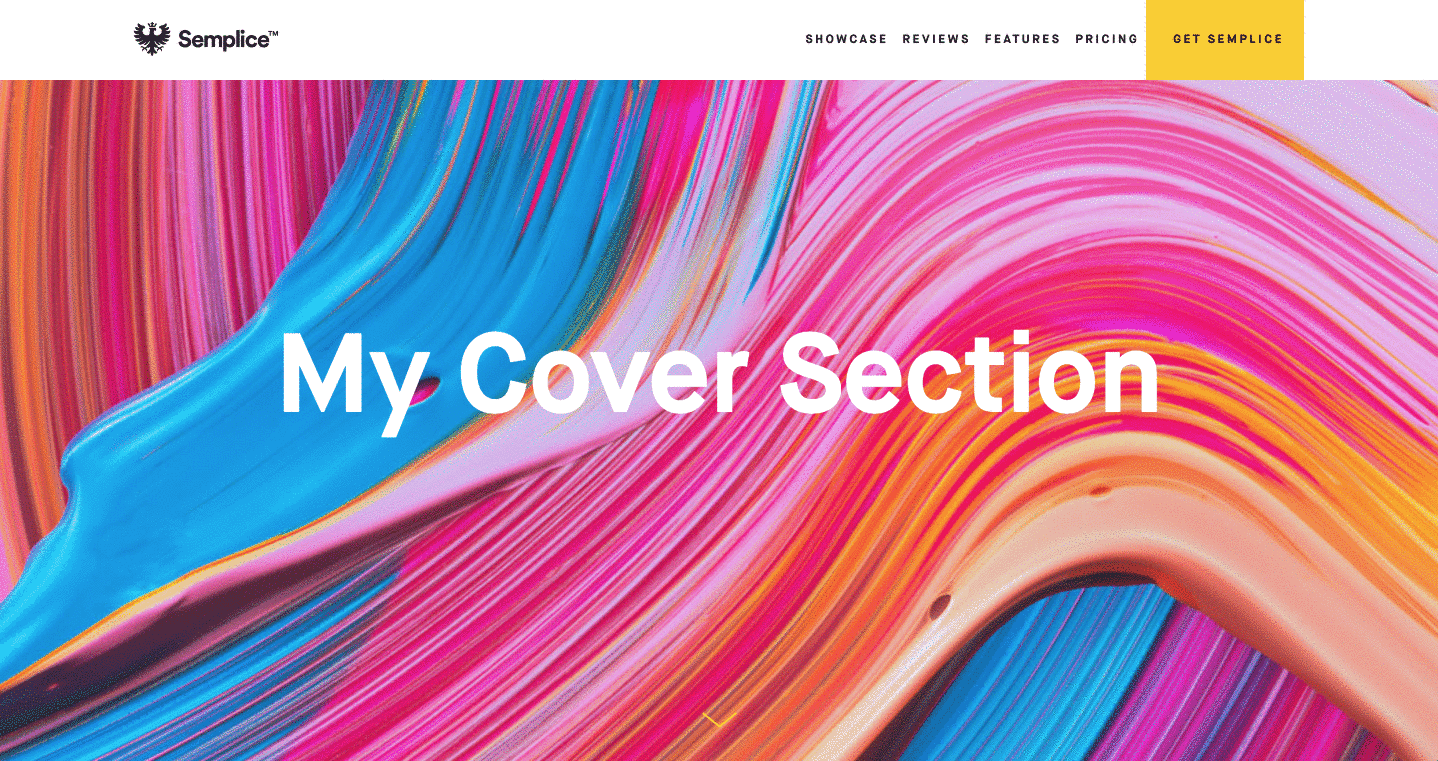 To create a cover, follow these steps.
Step 1: Make cover visible
At the top of the content editor, click "Cover" and choose "Visible."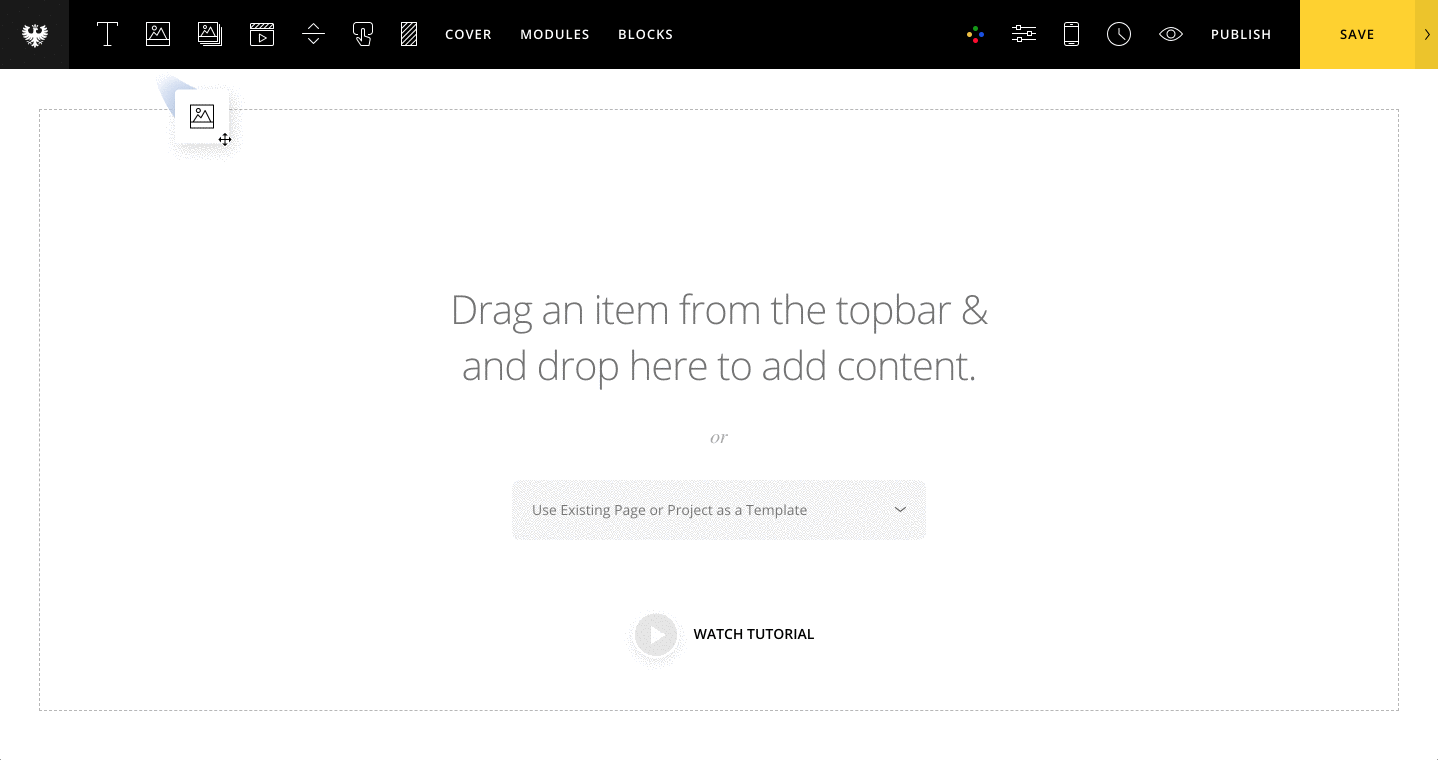 Step 2: Upload media or add content
Now upload an image or a self-hosted video for your cover background. You can also add any content to a Cover just like you would add content to standard section.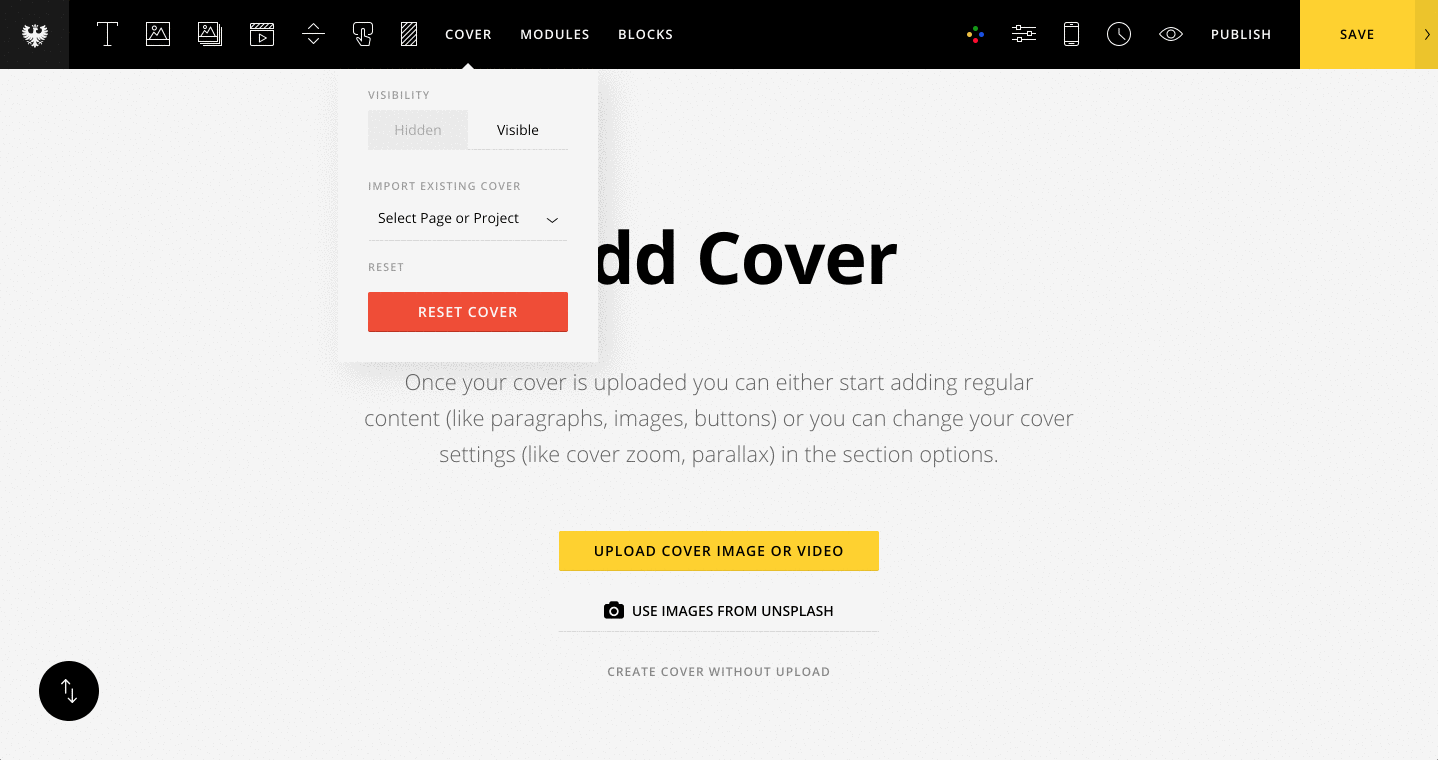 Step 3: Customize your cover
Under Options in the editor pop-up, you can adjust your Cover effects and styling. Add, remove and change the color of the scroll-down arrow, adjust the parallax effect or the cover zoom effects. You can also add custom styling for your 'View Project' buttons that will display in the CoverSlider.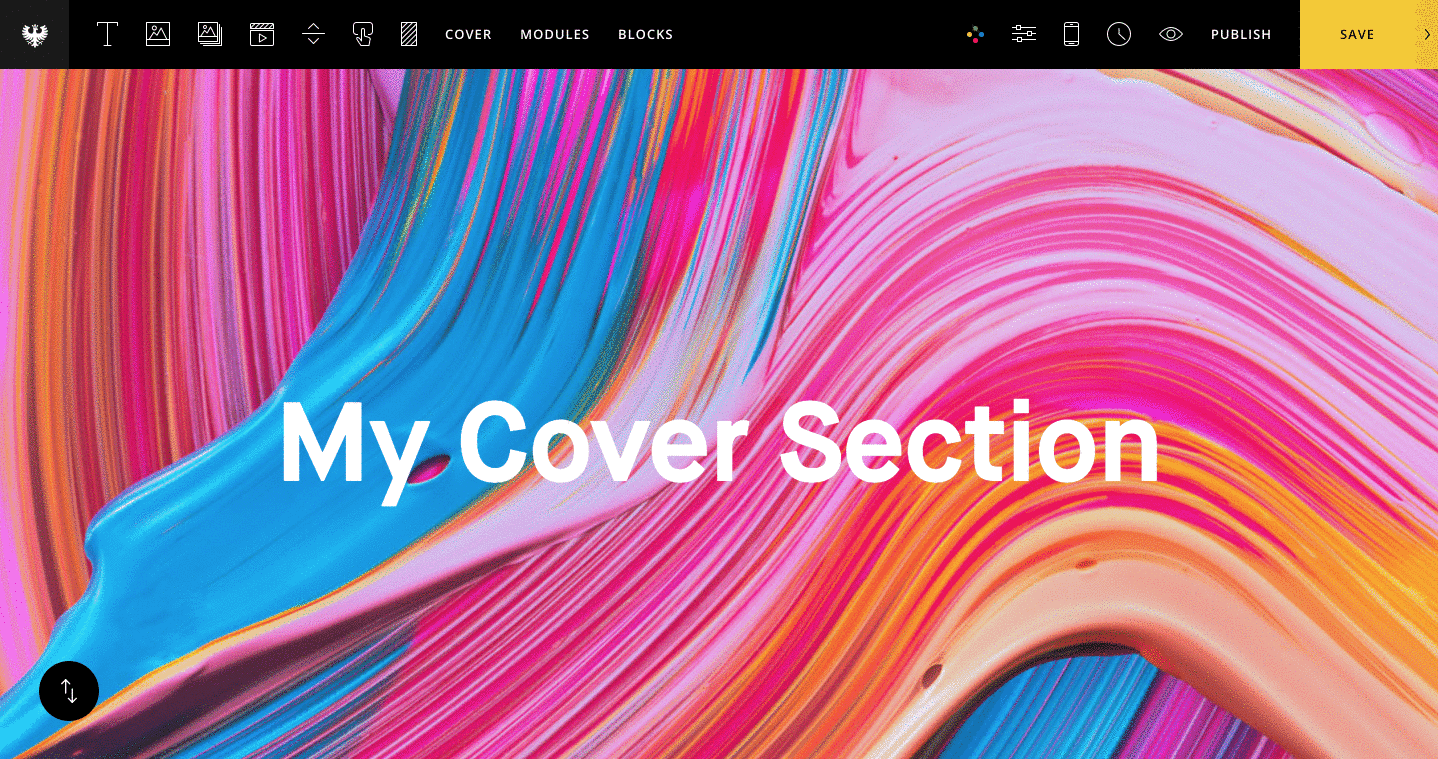 The Result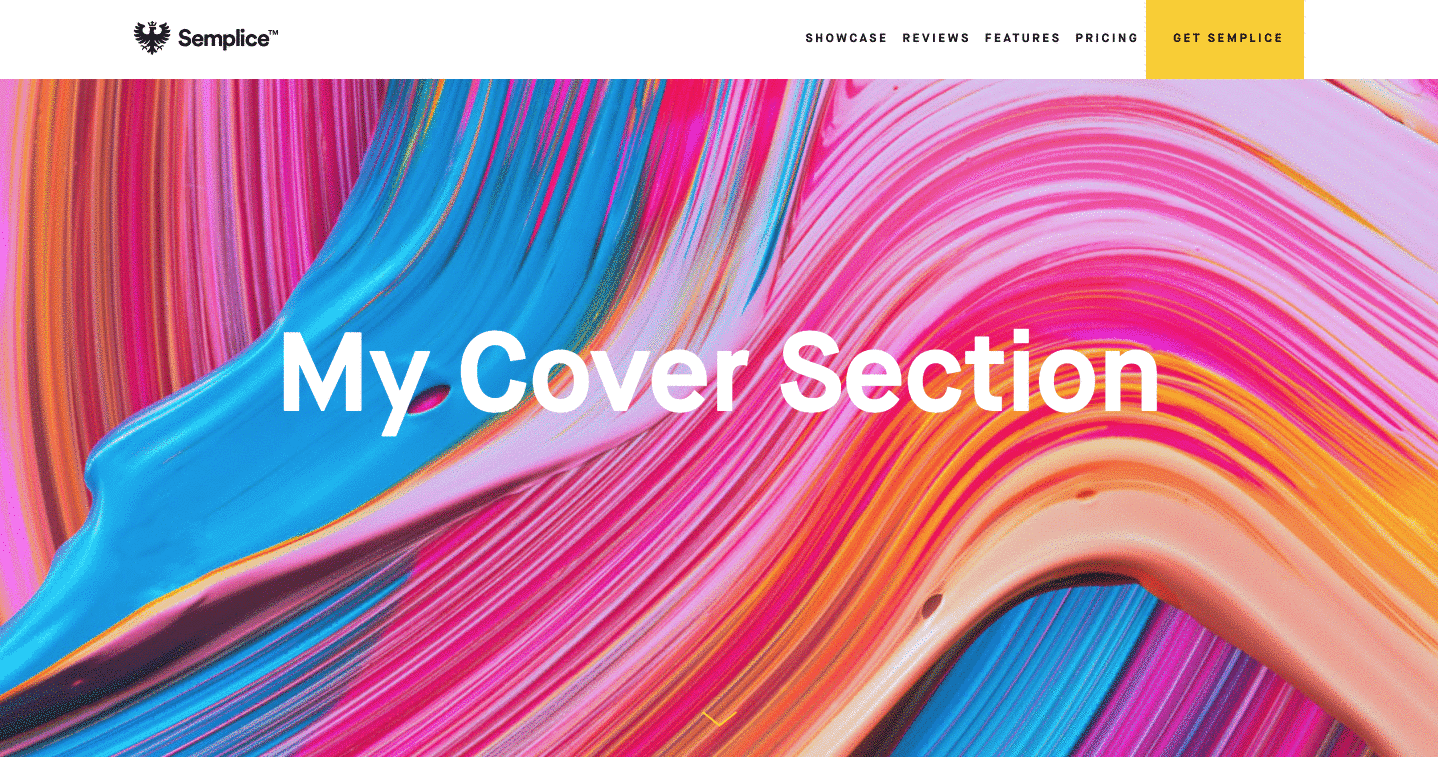 Adding content
You can add content to your Cover section like any other section in Semplice. Keep in mind, though, that Cover sections are set to 100% of the viewport height and excessive content will get cut off for mobile devices if the content extends outside the viewport bounds.
Adding your covers to a CoverSlider
After you've built your covers, you can add a CoverSlider to any page as a way to showcase your projects. To create a cover slider, follow this guide.
Artwork credit: Pawel Nolbert