The Portfolio Grid module will display all of your projects by default, but you can change this by setting specific categories for your projects. This way, you can create separate pages with portfolio grids showing only your selected category. 
Let's say you want a page featuring only your photography projects. You can simply set a portfolio grid to only pull in projects from your photography category, then drop that grid onto your page.
Step 1: Creating a project category
To create a new category, open the project settings directly from the Portfolio Grid or from the list of all projects. Switch to the Settings tab and click 'Add Category.' Now add your desired project categories (ie. Photography, Art Direction, Branding, etc.)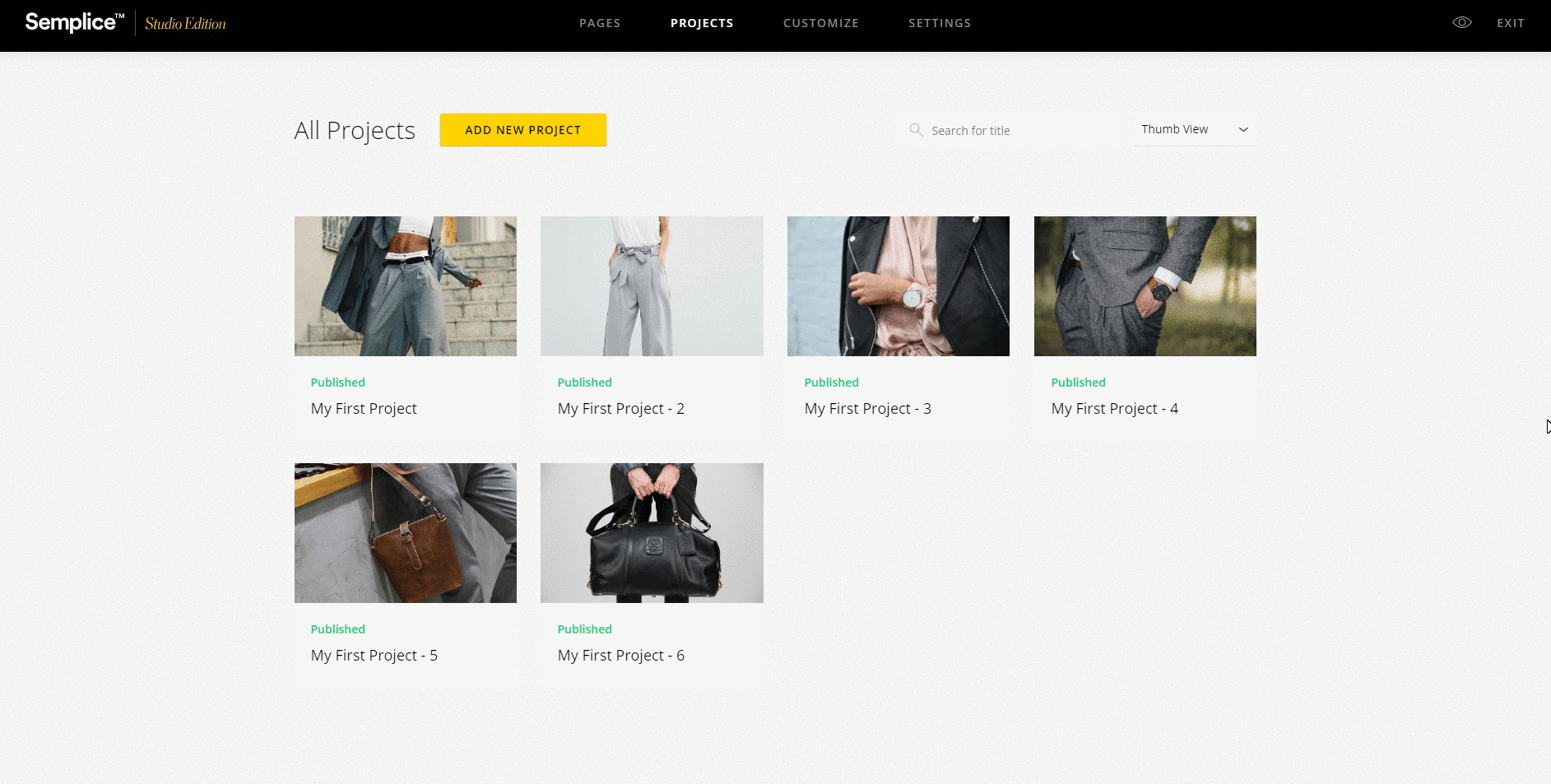 Step 2: Assigning categories to your projects
Once you've created your categories, you can assign them to your projects under each project's settings. Just click the related category and save.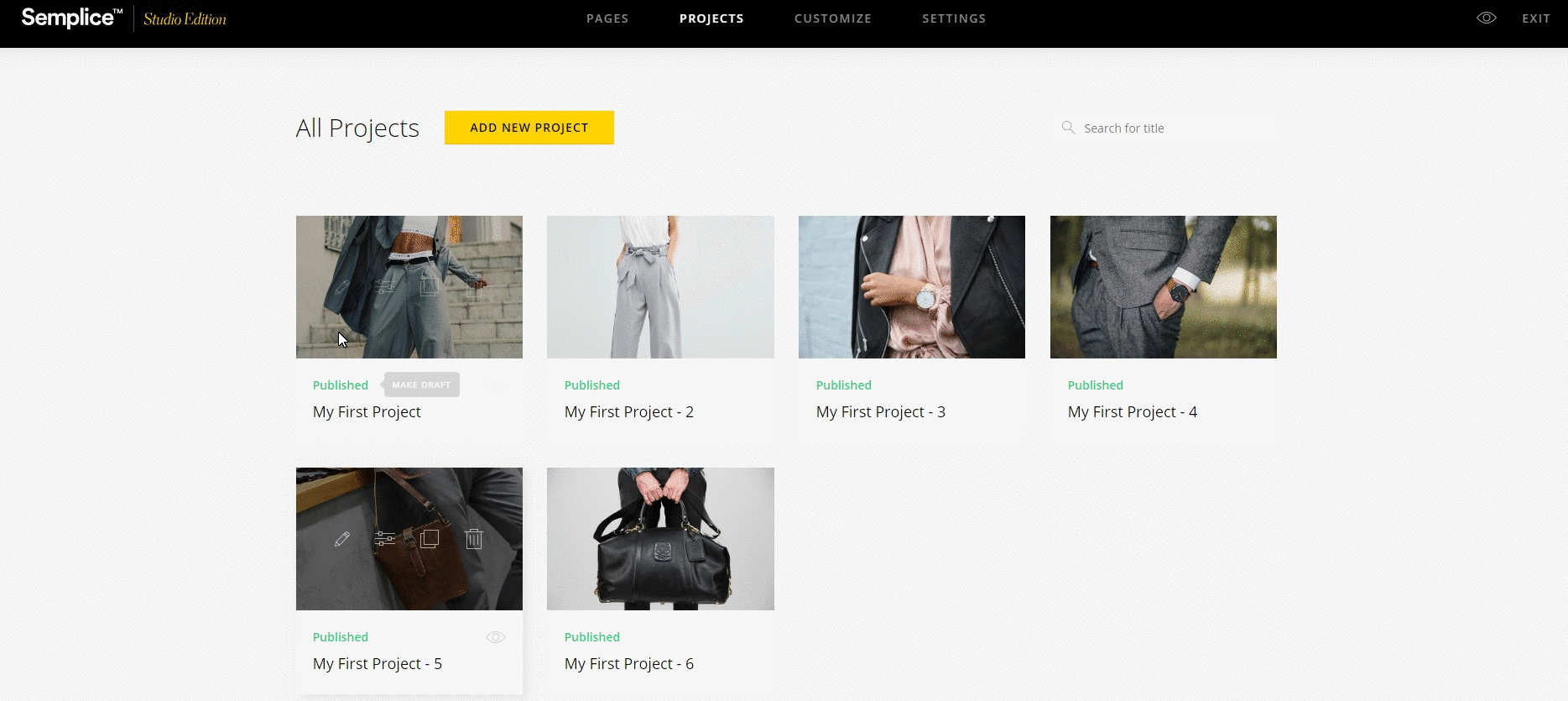 Step 3: Setting your portfolio grid categories
Now, you want to set which categories show on your portfolio grid. Click into your portfolio grid and go to the Options tab. Click 'Select Categories' and choose the category you want this portfolio grid to display.
You can also enable the Category Live Filter to allow people to live-shuffle project categories on your page.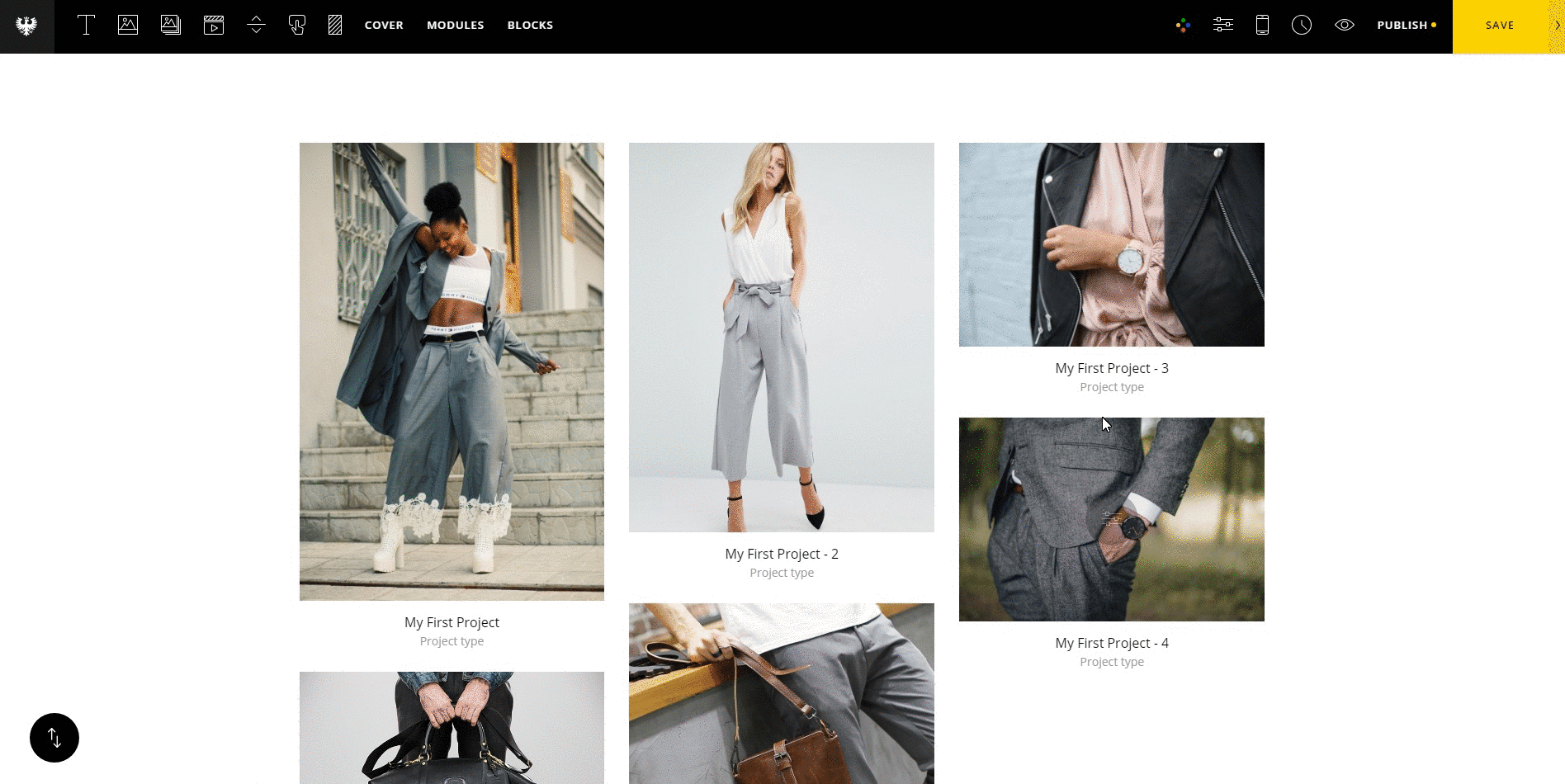 Troubleshooting
Why can't I see my categories in the filter list of my portfolio grid?
This can sometimes happen in rare cases due to the Wordpress database not writing the category. To resolve, simply exit and restart Semplice.