If you're seeing a blank opening screen or endless spinning logo when you launch Semplice, follow these steps to resolve it. 
Note: Do NOT attempt this unless you know if you have SSL security installed or not. Contact your hosting provider if you are unsure of this.
Fixing your site & Wordpress URLs
If you have an SSL certificate for your site (your URL starts with https:// instead of http://), go to Settings > General in WordPress and check your URLs. They should also include the 's.' Change the Wordpress URL to reflect this and save the changes.
Now log in again, and you should be able to launch Semplice with no issues.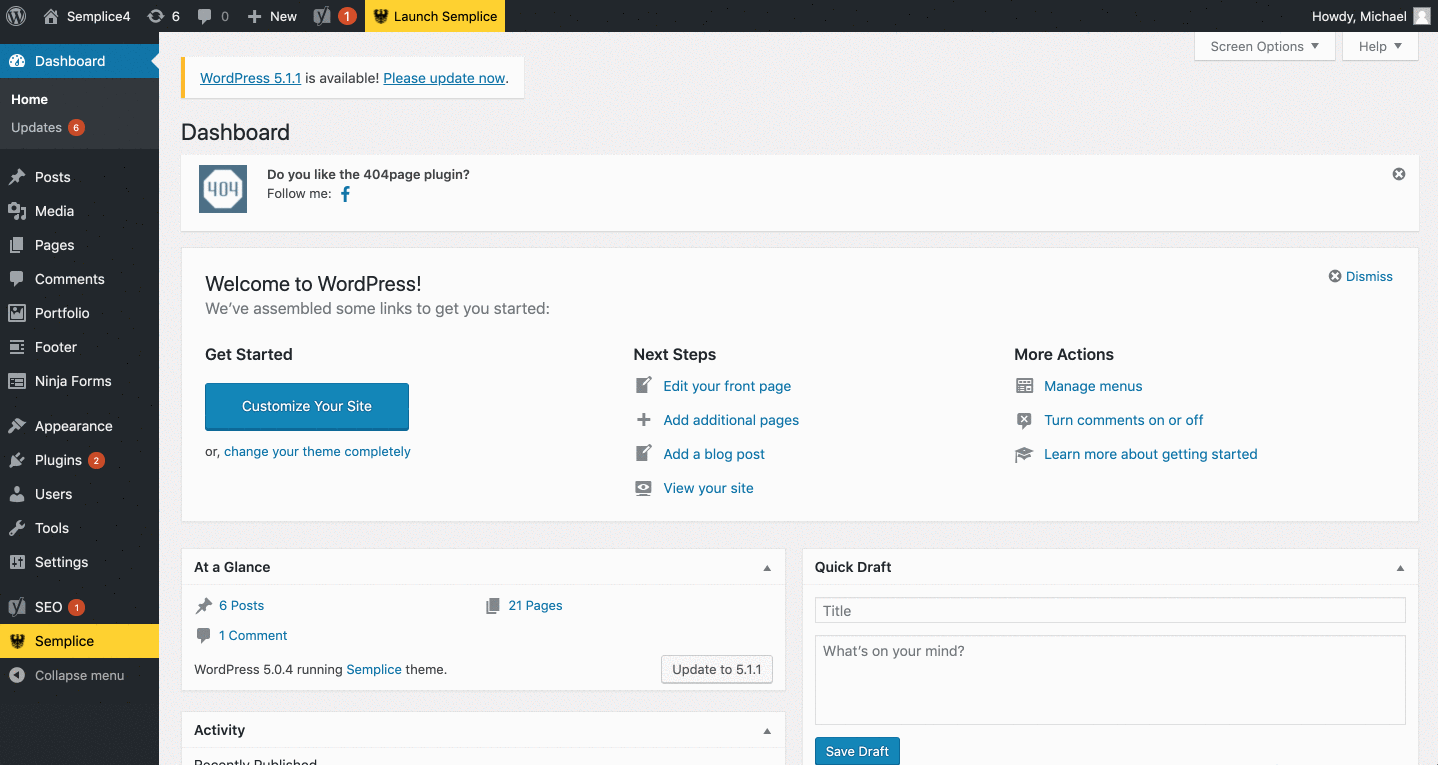 Note: If you are using self-hosted fonts, you will want to update the absolute URL paths as well.