FOR VERSION 3.0.9 OR EARLIER ONLY
This guide will help you to get the MailChimp form action URL for your MailChimp Module. Let's go!

1. Logon to MailChimp and click on 'Lists'
2. Find the list you want to connect, click on the 'v' and choose 'Signup Forms'.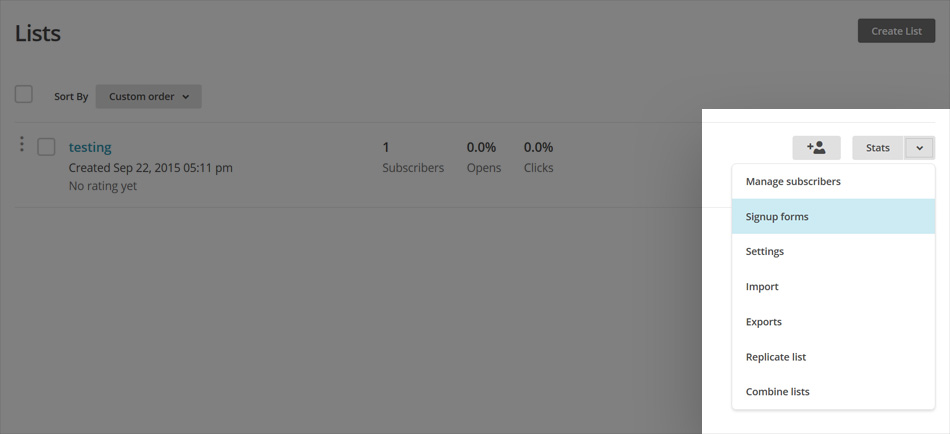 3. Now click on 'Embedded Forms'
4. Click on 'Naked'
5. Now please copy / paste the code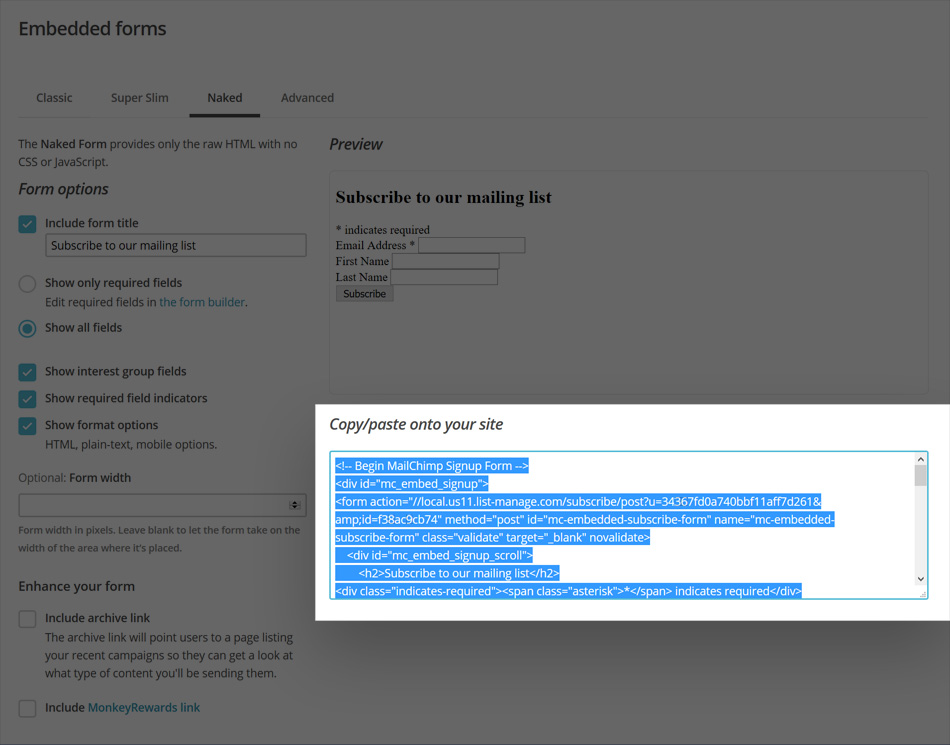 6. Open up a text editor and paste the code
7. Now only select the action code like in the screenshot, this is the code you have to paste in the semplice mailchimp module.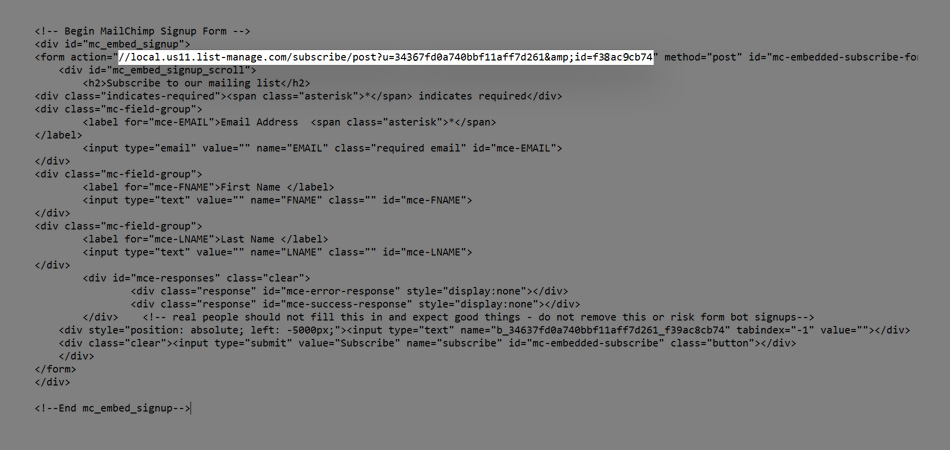 8. Now paste that code in the 'Form Action URL' field in the mailchimp module.