Semplice offers two themes for your password protected page or project: dark and light. You can choose the one that works best with your site look and feel.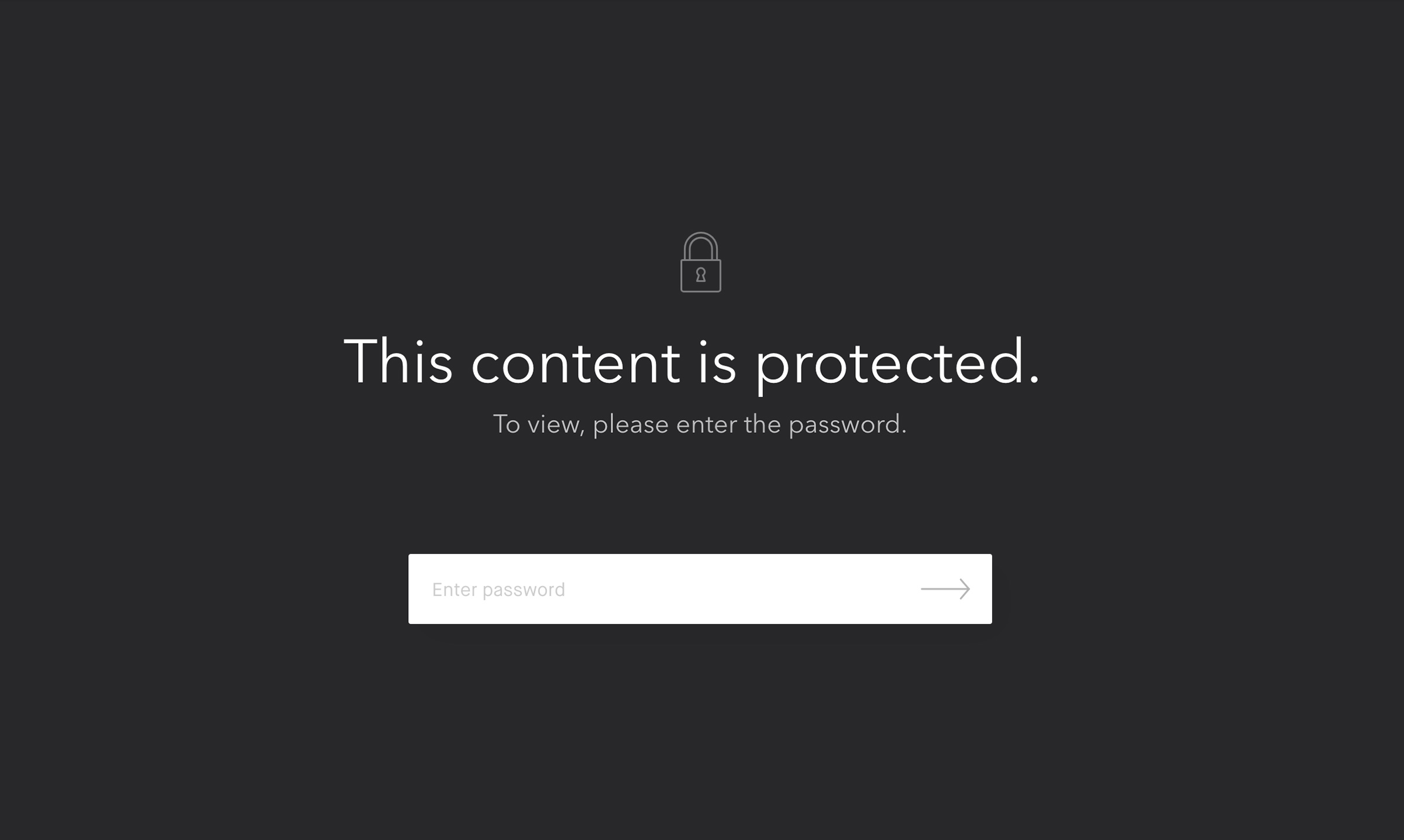 Find the option by navigating to Customize > Advanced, and scrolling down to find 'Password Protected Content.' 
Select the theme you prefer and hit save. And done!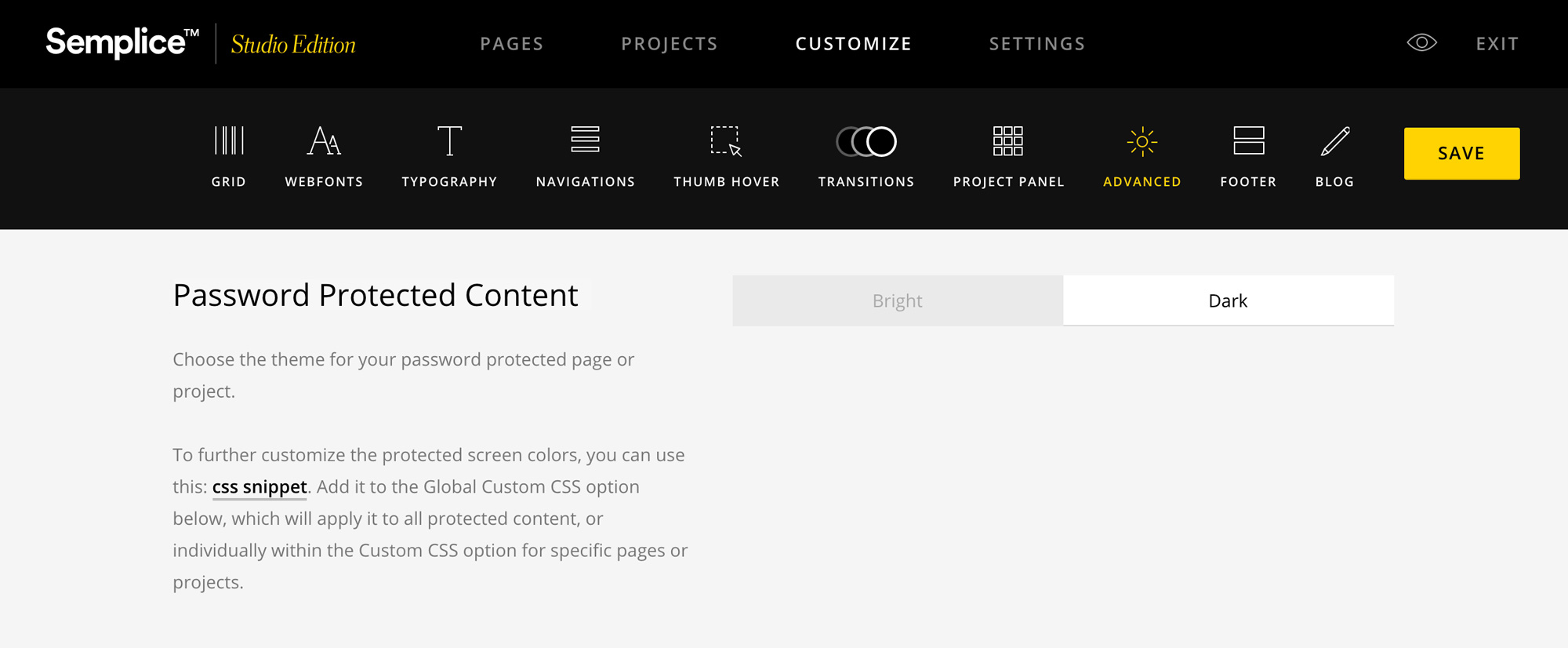 Customizing further with CSS
To further customize the protected screen colors, you can use this: css snippet. Add it to the global custom CSS editor, which will apply it to all protected content, or individually within the custom CSS editor for specific pages or projects.
If you are not familiar with adding custom CSS to Semplice, we have a detailed guide right here for that!