You can customize your site logo by going to Customize > Navigations in Semplice, and editing your navigation bar. If you have not created a navigation bar yet, you will need to create one and set a custom site logo.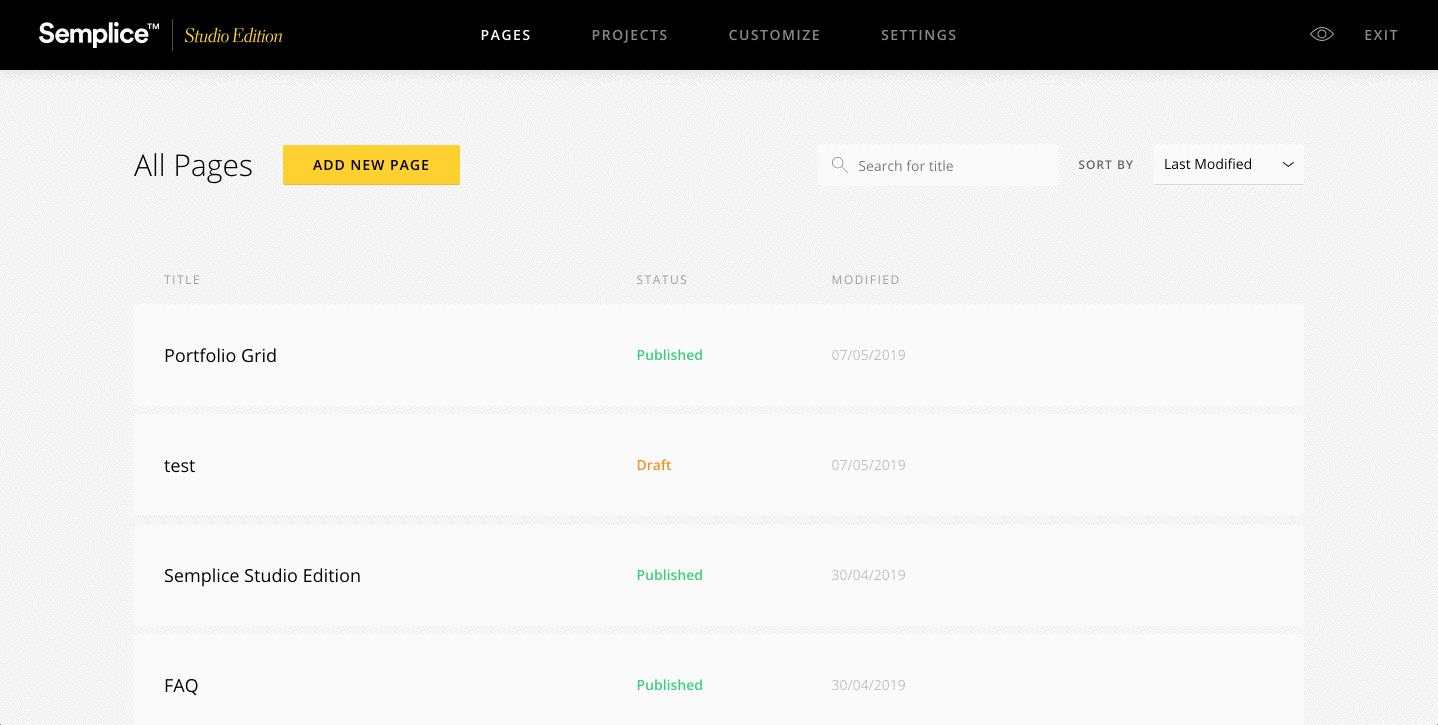 Setting your custom logo
You can use a text logo or upload your own logo. If you upload your own logo, use a PNG or SVG vector file format. SVG format will be the best quality.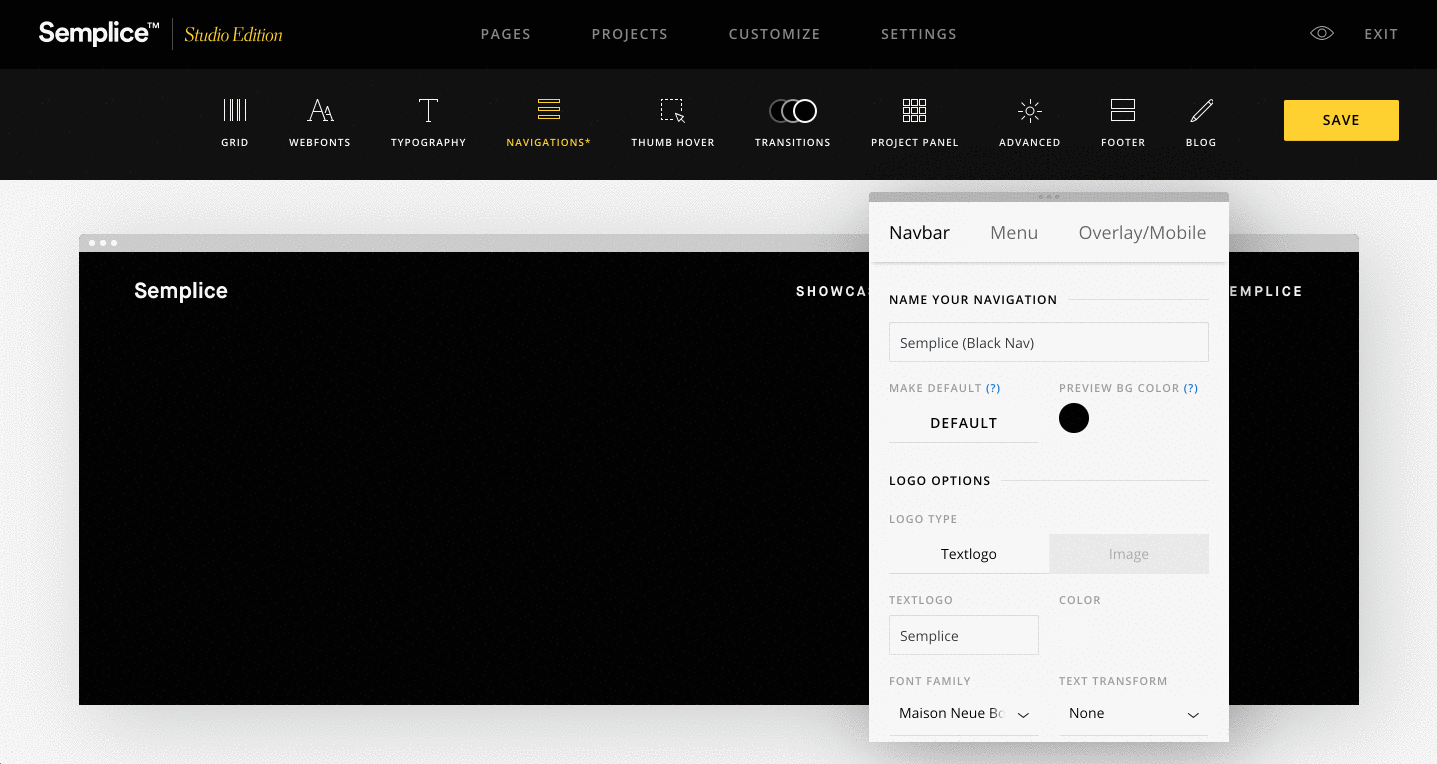 Further customizations
For more tips and tricks regarding your logo, please read our guide on customizing the navigation bar.