You can make your portfolio grid look more dynamic by setting your project thumbnails in different column widths.
Change project thumbnail width within a portfolio grid
Find the settings in page Settings > Thumbnails > Thumbnail width.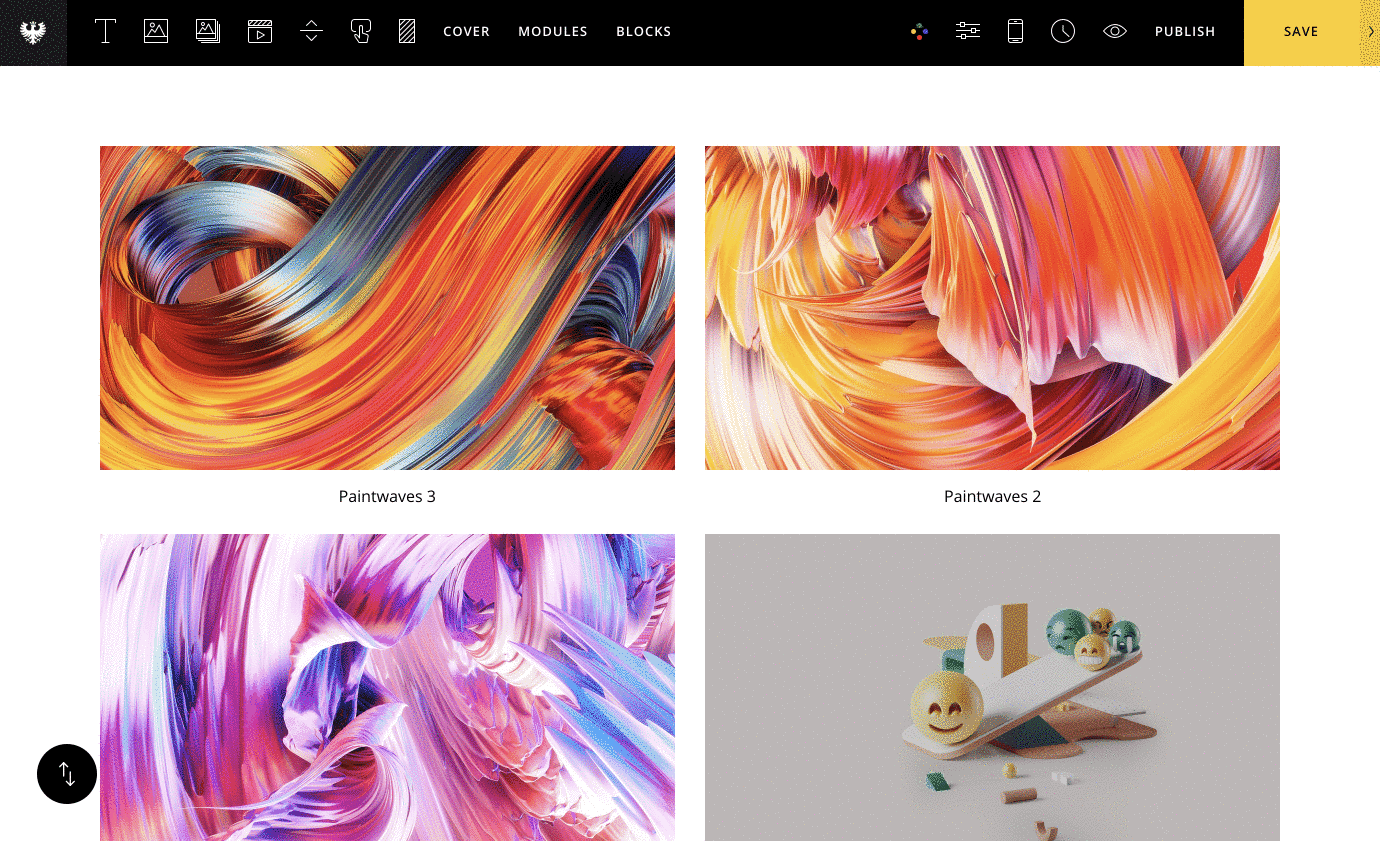 Since Semplice works using a 12-column grid system, you can set each thumbnail in factors of 12.
For example, if you want a large thumbnail alongside a smaller thumbnail you can set the larger thumbnail to a column width of 8, and the smaller to 4.
Change project thumbnail width project admin panel
You also change project thumbnail width directly from your 'All Projects' view. Just click on 'Settings' and find the 'Thumbnail width' option.