Please note: this feature is only available in Semplice 5. You can learn more about the features that are included in Semplice 5 here.
The Prev/Next feature improves site user experience by allowing visitors to quickly jump between projects while on a project page. There are several different display formats included with this feature.
You can find this feature in "Customize" > "Project Nav". From there you can enable and adjust the settings for the Prev/Next feature.
Thumbnail Options
Under the Thumbnail Options area, you can choose to enable thumbnail images for your Prev/Next navigation.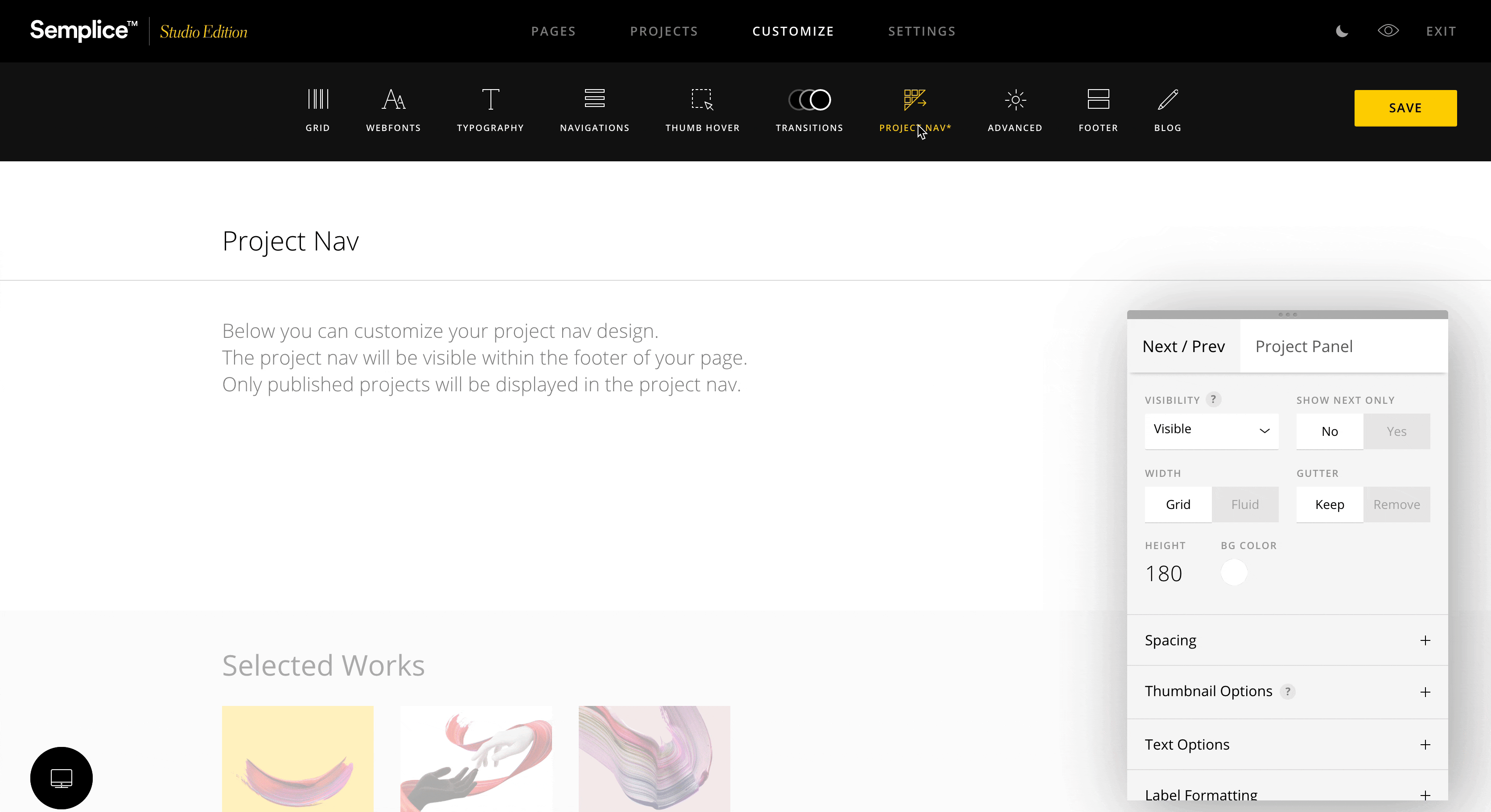 You will need to assign a Prev/Next Thumbnail in each of your project's settings.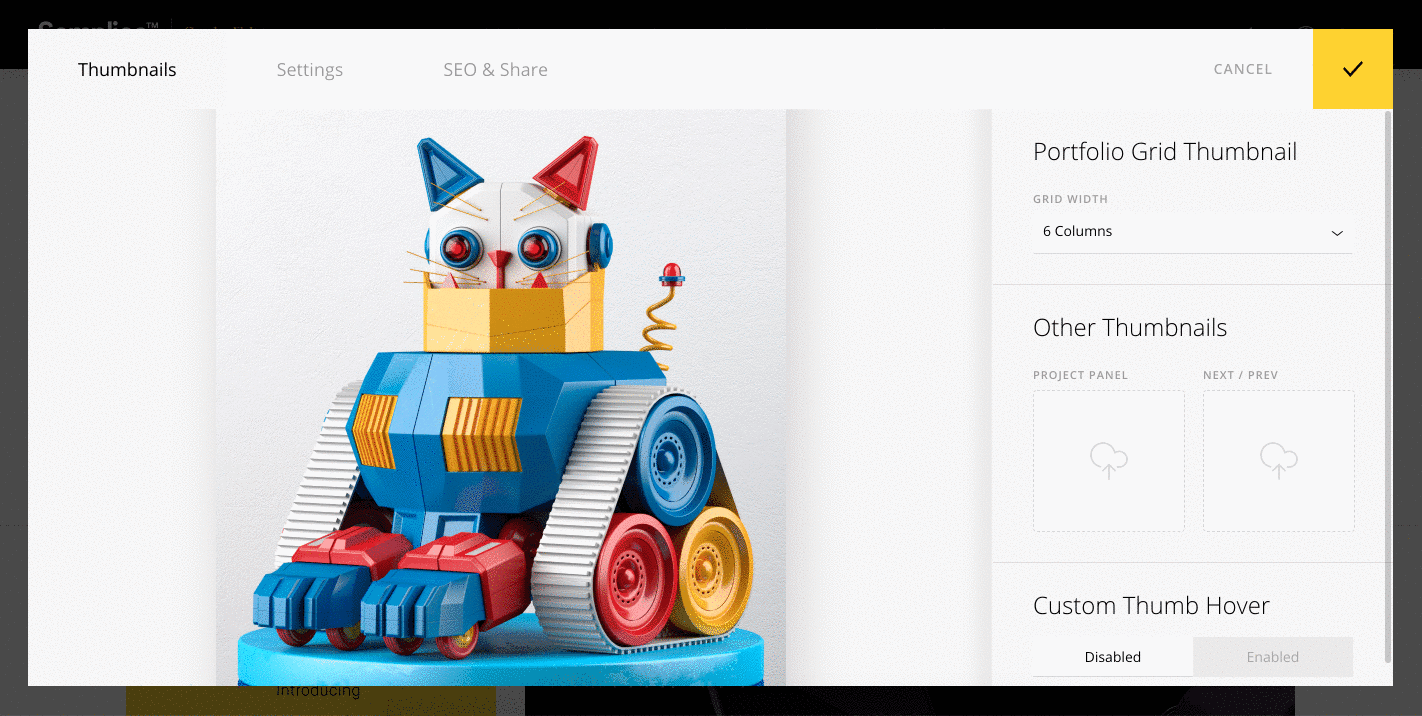 Artwork credit: Álex López
You can also switch the "Scale" mode between Cover and Contain. An image scale set to 'Cover' will fill the entire width of the Next/Prev thumbnail window.
Text Options
Under the Text Options area, you can choose to enable and use text links for the Prev/Next navigation.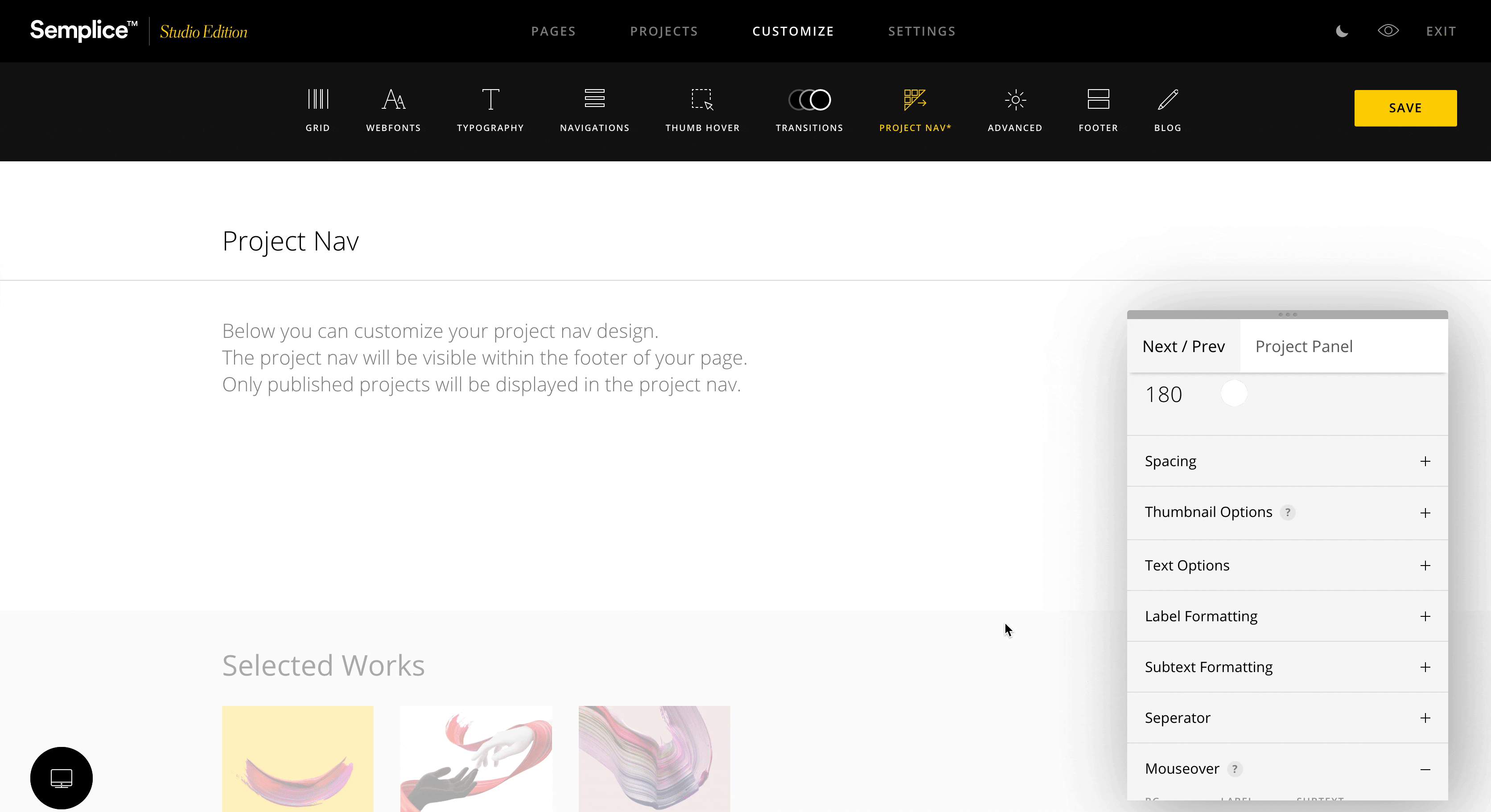 You have several different options for formatting the text, including using arrows with the navigation.
If the Text Position is set to 'Overlay', the text will be positioned over top any thumbnail images you have enabled.
Adding a separator
You may wish to separate between both of your Prev/Next navigation items with a vertical line. You can enable a separator in order to do so.
Turning off and hiding the Prev/Next feature
You can hide Prev/Next altogether by setting the Visibility option to 'Hidden'.