With the new Reveal transition, you can add a styled transition to introduce individual projects or pages. It's great for branding projects to fit each unique case study.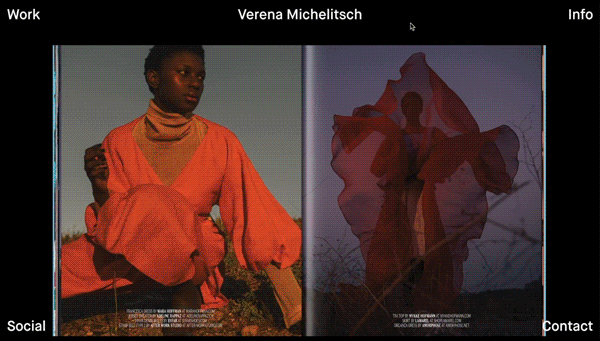 Please note: this feature is only available in Semplice 5. You can learn more about the features included in Semplice 5 here.
In this guide, you will learn how to customize transitions for each page/project separately.
Step 1. Enable page transition
In the Semplice's dashboard navigate to "Customize" > "Transitions". In the "Page Transition" tab find the "Transitions" option and click "Enabled". Please note, by activating transitions you will enable the "Single Page App" mode.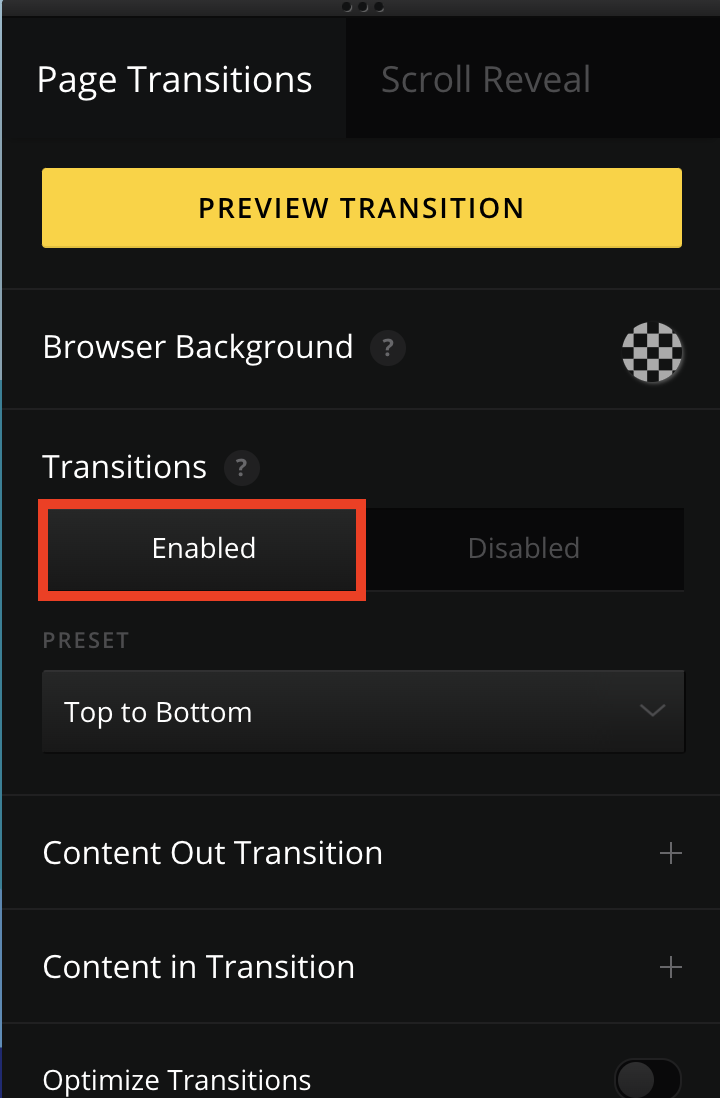 Step 2. Set transition behavior
In the "Preset" option select the "Reveal" from the dropdown. Now in the settings, you will see the "Reveal Transition" option where you can style the transition behavior. You can also choose the global image/color for your website.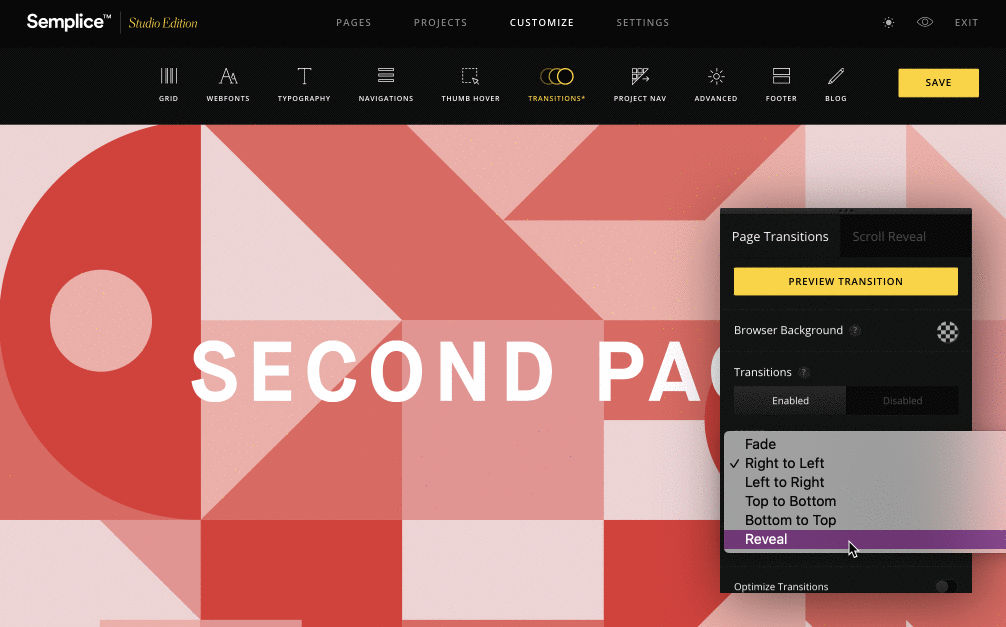 Step 3. Style transition for a specific project
In "Projects" click on a project to open project settings. Switch from the "Thumbnail" tab to "Settings". At the very bottom, you will find the "Reveal Transition" option where you can add your image or set the background color specifically for that project.

You can also set your custom transition image/color in page settings. Click to open page settings, at the bottom, you will find the "Reveal Transition" option 😃​