Please note, this feature is available in Semplice 5 only. You can learn more about Semplice 5 here.
With the new responsive settings for "Typography", you can quickly adjust your font-size for every breakpoint globally.
Go to the "Customize" navigate to "Typography". In the bottom left corner, you will find the responsive editor button. Click on it and select the breakpoint you would like to adjust.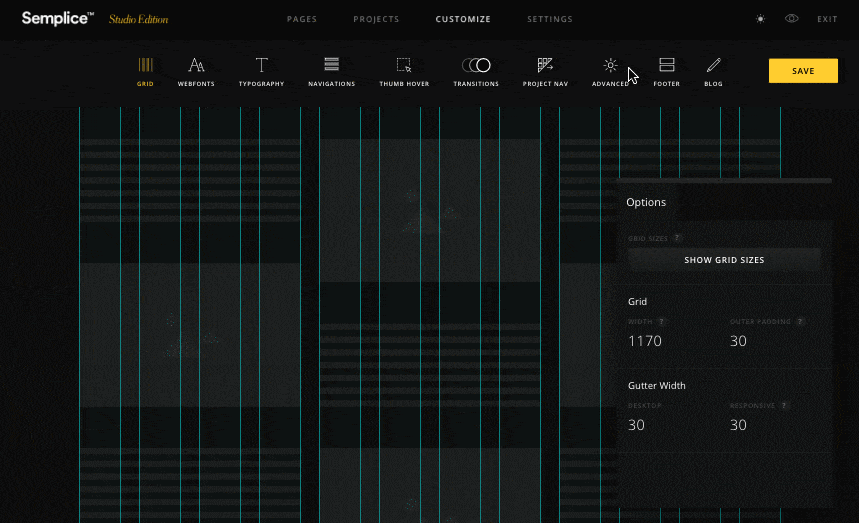 Now, you can apply changes only for this specific breakpoint. Please note that any changes added directly to the paragraph from the page editor will take precedence over those styles. So if you not seeing your global changes, make sure that your paragraph does not have any local responsive styles.