We do not provide support for hacks, so use them at your own risk. If you're not comfortable with coding, we recommend against using this workaround.
If you want to use emojis on your page, make sure they are properly encoded for WordPress. Emojis that are not formatted for WordPress (i.e. 'utf-8' vs 'utf8mb4' format) will result in a database error, causing published changes to not show in the front-end. In this article, you will learn how you can use emojis with Semplice 😎
Step 1. Install the plugin
In the WordPress dashboard navigate to "Plugins" and click "Add New". In the search field add the "Disable Emojis (GDPR friendly)" then install and activate the plugin.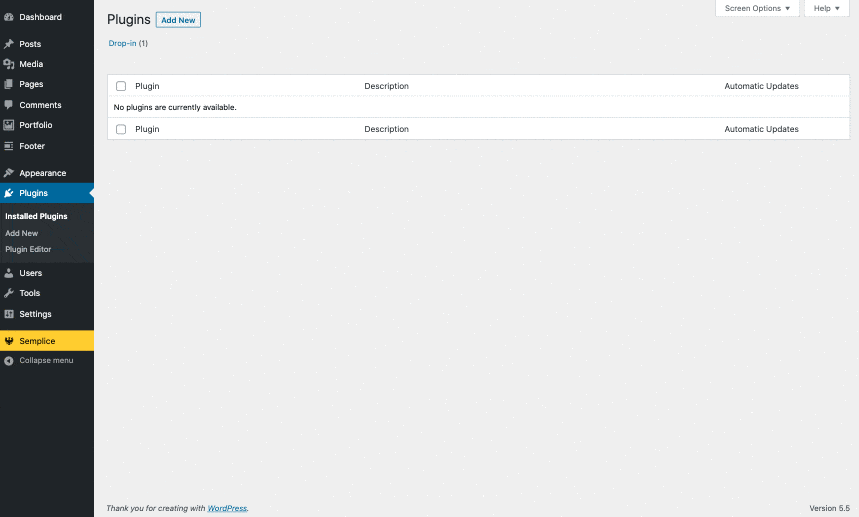 Step 2. Add emojis
Use the https://getemoji.com/ website to find and copy the emoji that you want. Then paste it into the "Text" module.