Due to the recently introduced GDPR rules, to protect user privacy, service fonts (such as Google Fonts) are considered non-compliant. The reason for that is Google server needs to collect the IP addresses of your website users to send them the Google Font file.
To ensure that such rules are not breached you can replace your service fonts with a self-hosted alternative. Please note, that this article only covers service fonts and there may be other requests that would breach GDPR rules. Make sure to do your own research based on what other services you are using.
To install self-hosted font using files from Google Fonts you can follow the next steps:
Step 1. Choose the Font
On the main Google Fonts page, in the "Search Fonts" field write the name of the font you would like to use then click on the font to open its settings: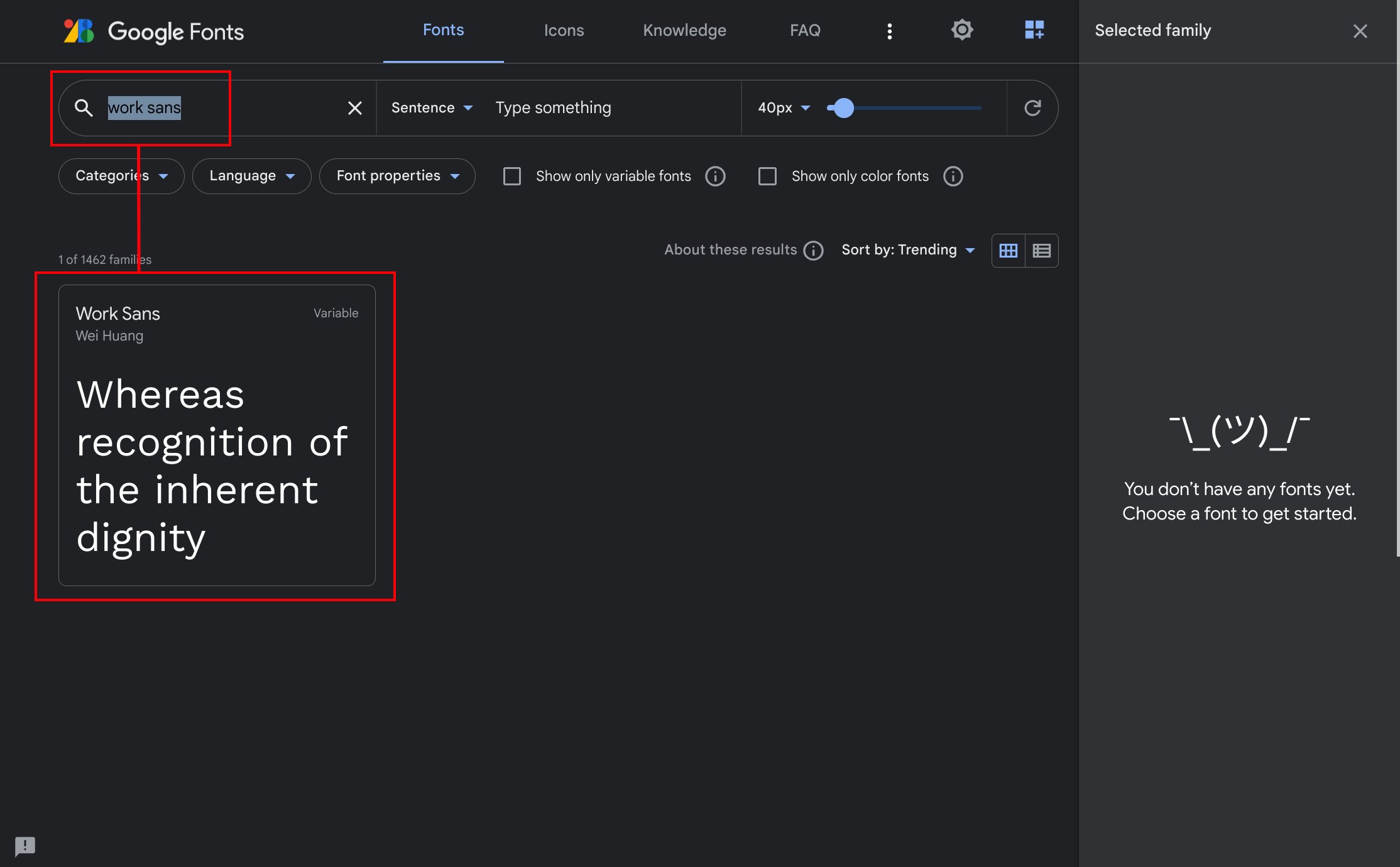 Click the "Download Family" button: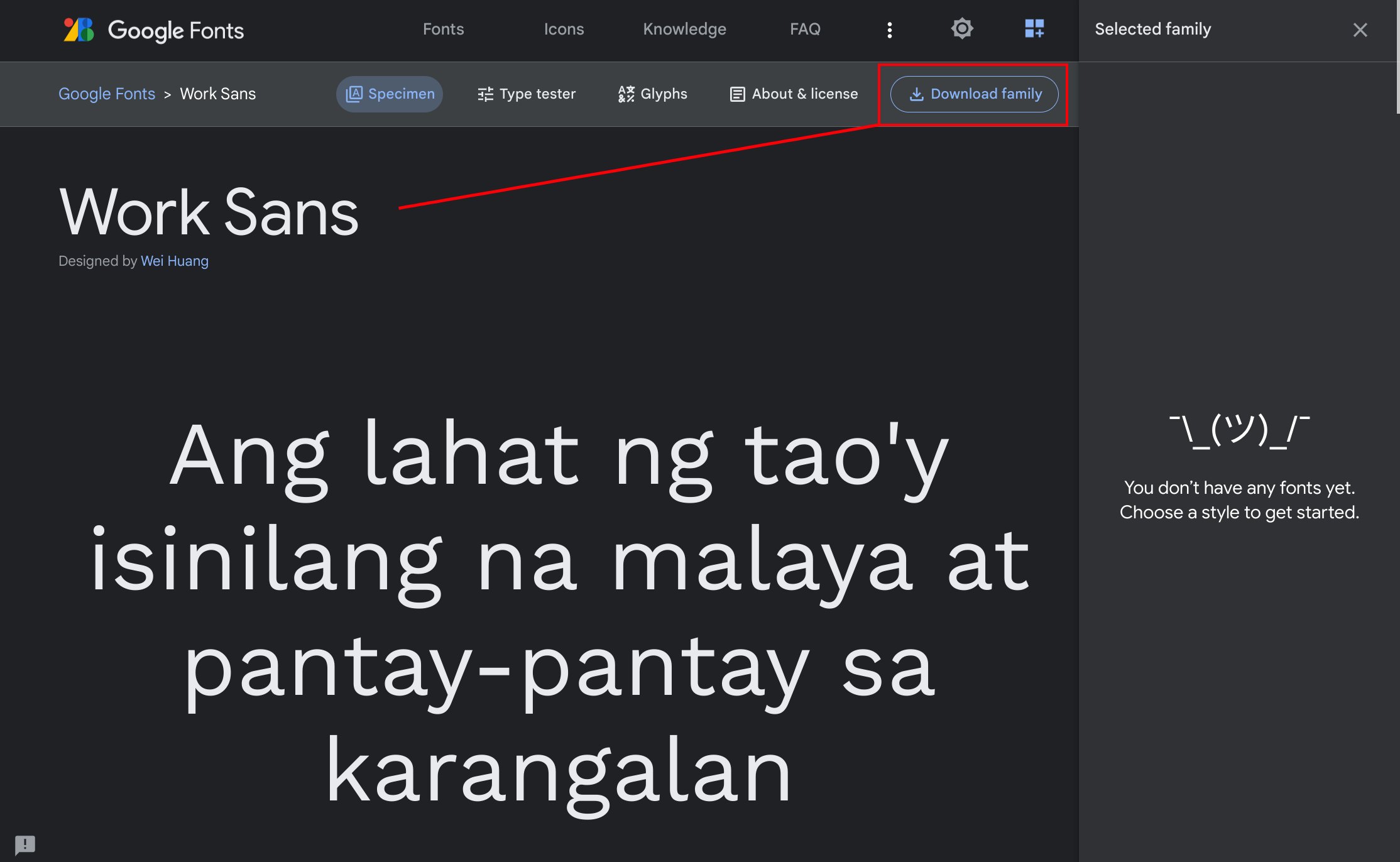 Step 2. Upload Self Hosted Font
Unzip the received file then open the "Static" folder. There you will find font files for various font weights. Select the ones you would like to use or upload all of them if needed.
To speed up font uploading and its activation process, in Semplice v5 and v6 you can now upload your fonts using the "Self-Hosted via Upload" feature. With this feature, you can add your fonts in a matter of a couple of clicks. The following article illustrates how it works: Add Self Hosted Fonts via Upload
For previous Semplice versions, you can use the Adding Custom Self-Hosted Fonts guide.
Step 3. Deactivate Service Fonts
Make sure to deactivate default Semplice fonts (available in v6) in "Webfonts" under the "Resources" > "Default Fonts":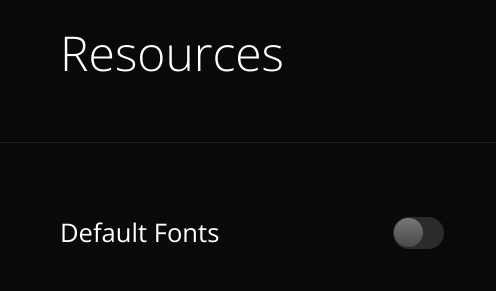 In the previous Semplice versions, default Semplice fonts will be deactivated automatically right after you upload your custom fonts.
The last thing you should do is remove all your existing "Service" fonts from the resources list. And with that, your fonts will be GDPR compliant 🙂