With CoverSlider feature, you can showcase your projects and pages with a horizontal or vertical slider carousel. Each slide pulls in the Cover section for your project.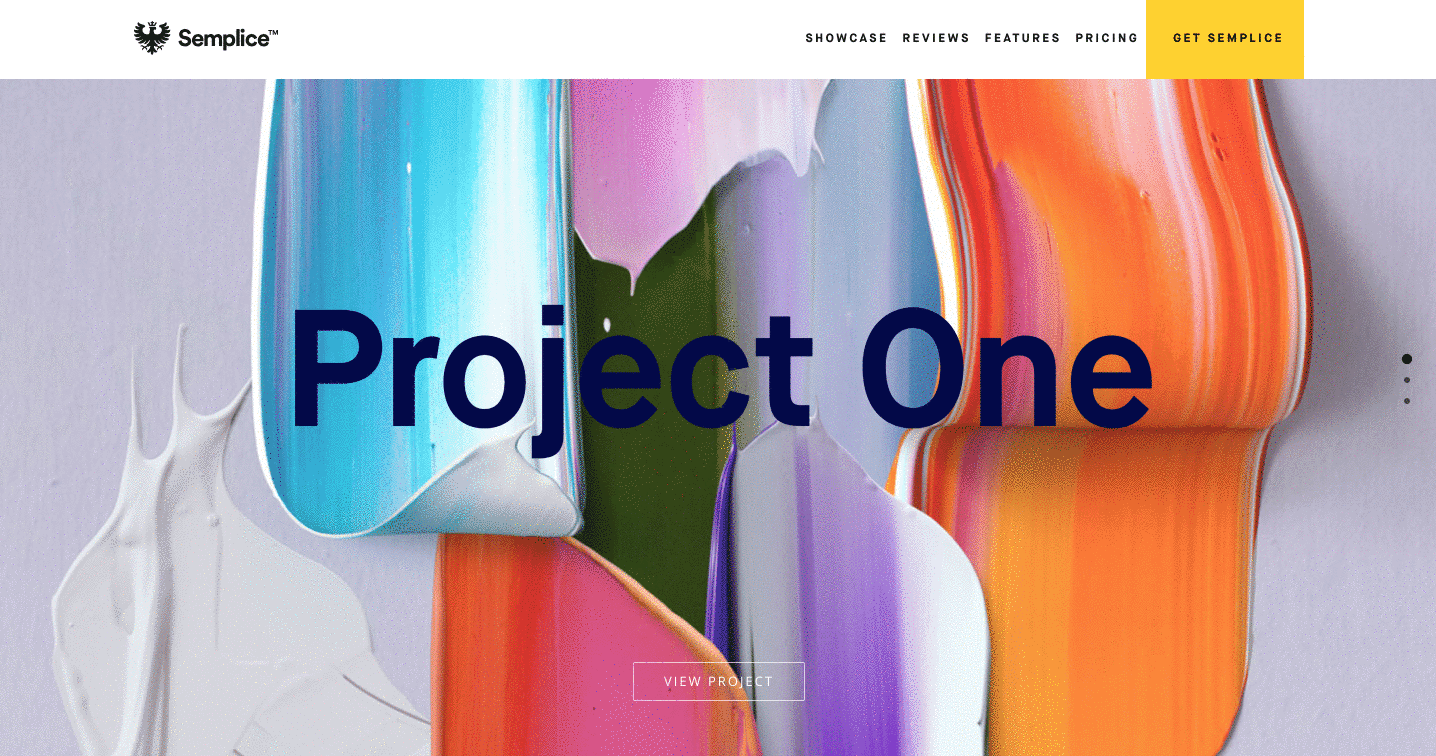 This means any option available to Covers can be used in your CoverSlider, including background images, fullscreen videos, and text. You can also add a custom "View Project" button and adjust it to your liking.
Step 1: Create your covers
Any pages or projects you want to include in your CoverSlider should have a fullscreen Cover visible and should be published. To set up your Covers, follow this guide.
Step 2: Adding the CoverSlider to your page
From the Semplice dashboard, go to Pages and click 'Add New Page.' Give your page a name, then choose 'CoverSlider' in Content-Type tab.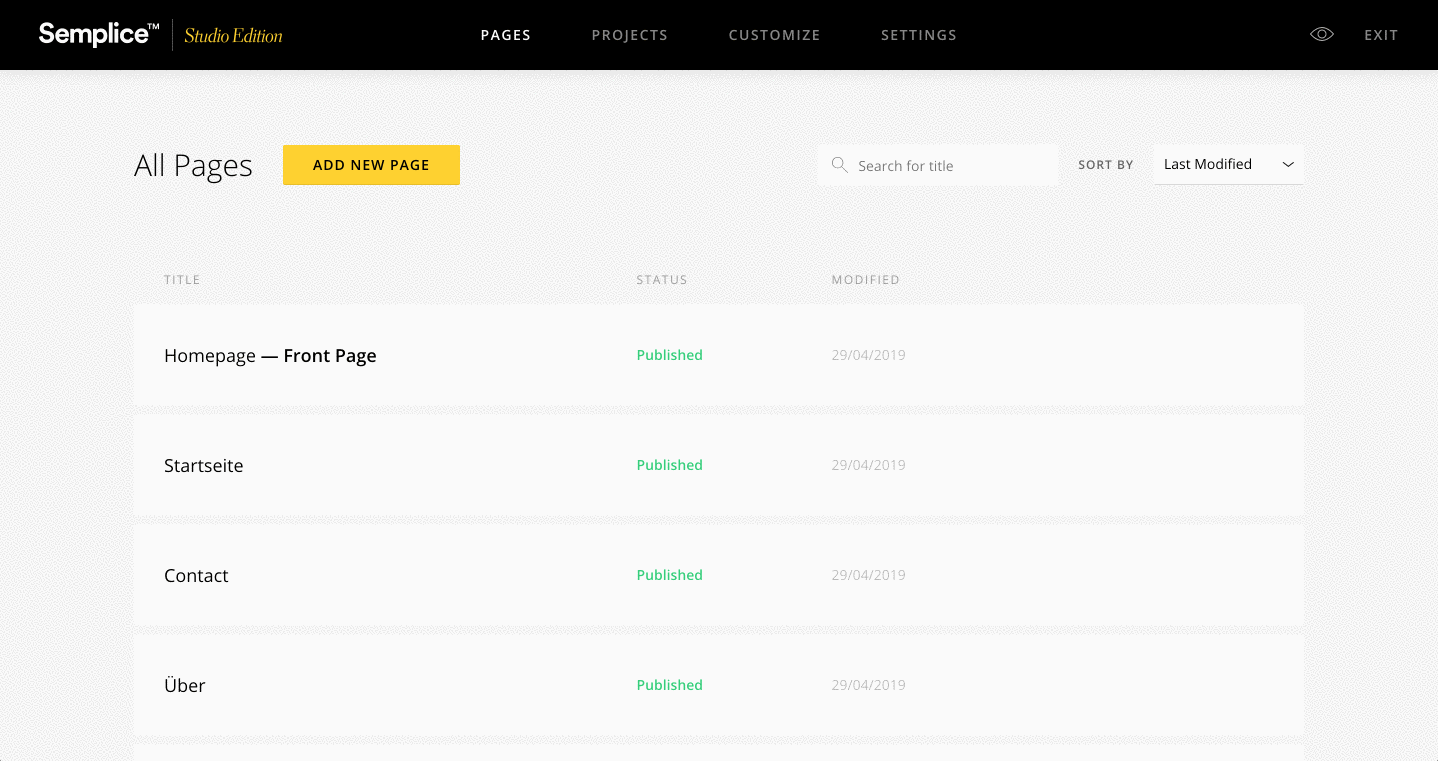 The CoverSlider will automatically load all of the projects and pages that have a fullscreen Cover visible.
Note: If you have not published any of your projects containing Cover sections, or you have not created Covers for your project, you will see a 'Missing Covers' message on your CoverSlider page.
Step 3: Adjust and customize as needed
To modify which pages and projects are featured in your CoverSlider, click 'Select Pages and Projects' in the editor pop-up. Be sure to click 'Refresh Preview' to see the changes.
You have the option to customize aspects of your Coverslider, such as orientation, autoplay or the pagination display. You can also display content after your CoverSlider (keep in mind, this ONLY works with the orientation set to 'horizontal').
Customizing 'View Project' Buttons
The 'View Project' buttons displayed in your Coverslider can be customized individually in the Cover options of each of your project's Cover sections.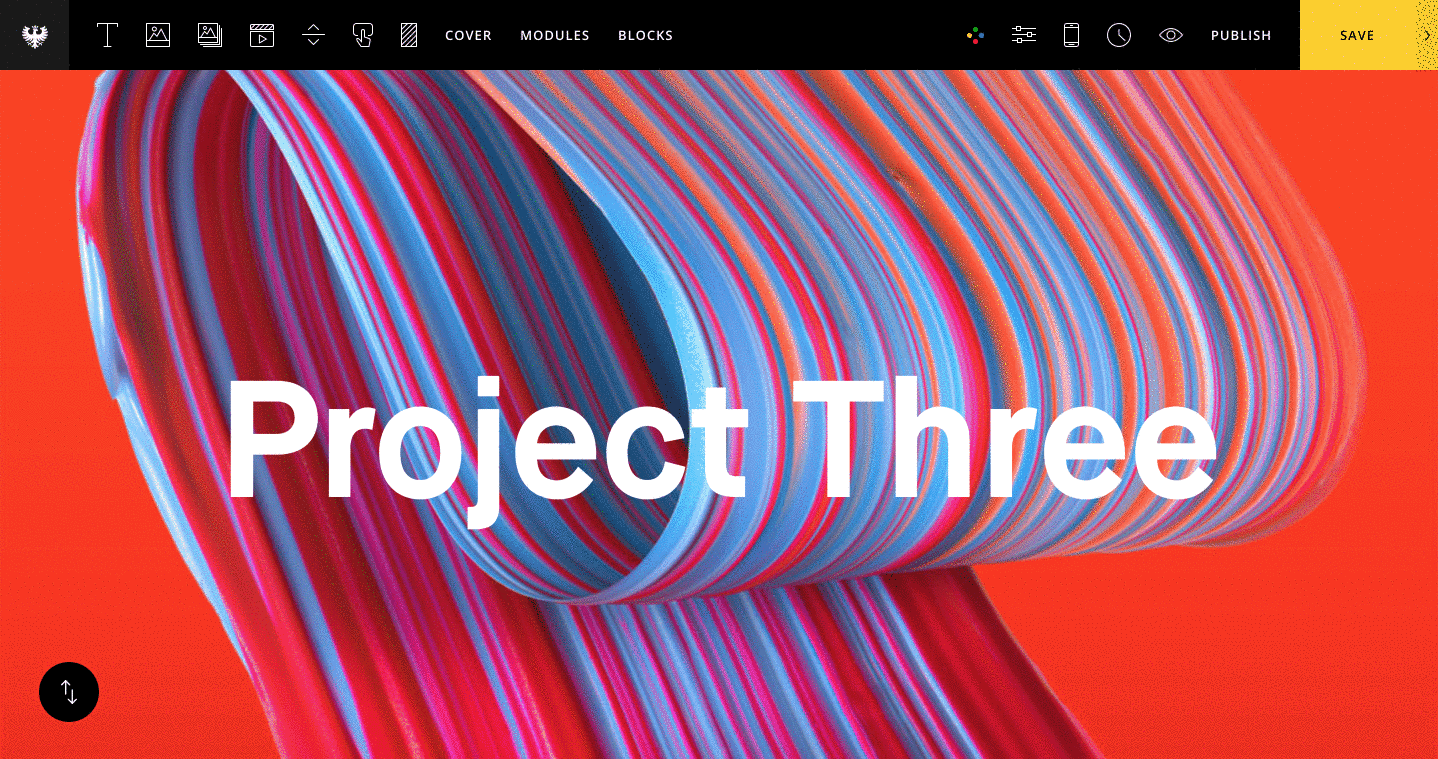 Artwork credit: Pawel Nolbert